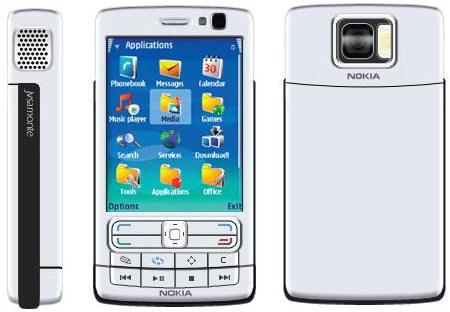 Not content with the amazing Nokia N95 announced recently, Nokia may have another treat lined up for us in the shape of the Nokia N97. Another all-singing all-dancing multimedia computer, rumour has it that the Nokia N97 will come with a 20GB hard disk, 5 megapixel camera (which looks to be the new standard for Nokia's 2007 N-Series phones), and a class-leading 3 inch LCD screen.
More details of the Nokia N97 after the jump.

The camera comes with 2.4 optical zoom and there will also be a front-facing camera for video messages (does anybody actually use those?!)
Just a rumour at the moment, but a pretty strong one nonetheless, and there's certainly nothing in this list of features that Nokia can't squeeze into a mobile phone (sorry, multimedia computer!). Mind you, when the N95 was in rumour phase, no-one mentioned its amazing SatNav feature, so there may be a few extra special treats waiting for us when (if?) the N97 is finally announced.
Update: Two years after this "leak", the Nokia N97 is finally announced.
[Source: Electronista]