Newcomer Inbrics has been showing off the Inbrics M1 at CES 2010. The Inbrics M1 is a new Android phone (currently Android 1.5, but Android 2.0 is on its way) with a cracking form factor. Like the Motorola Droid, it's got a slide out physical keyboard, but it's super-thin so you'd never know it was even there until it's revealed.
But that's not the key selling point of the M1 – no, that would be the way it handles media, making Nokia's notion of "multimedia computers" look a little…lagging!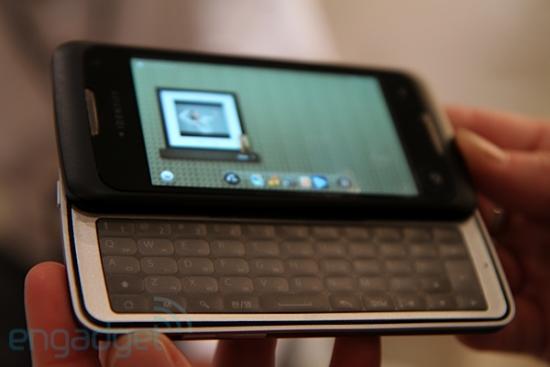 The M1 features a Samsung 800MHz processor, which isn't super-powerful, but is good enough to power 720p video. That's not quite Full HD video, but it's good enough for a mobile phone.
More impressively, the M1 features DLNA and knows how to use it. There's a VGA camera on the front of the handset for video calls, which is nothing new, but you can stream that video to a laptop, PC, TV or other video phone – basically anything that supports DLNA).
Equally, any video from any of the other sources just mentioned can be streamed to the M1. If you can't use wireless to stream your video, you can hook the M1 up to the device (such as an HDTV) via a standard HDMI cable.
If you want an example of what can be done with a media phone like this, check out the new range of Samsung S-Series camcorders, announced this week at CES 2010. These camcorders also feature DLNA and WiFi, so you can shoot 1080p video on your camcorder, and then play it back via your Inbric M1 – instantly and without wires!
The M1 is unbranded at the moment and is looking for a US carrier to offer it to its customers with their own branding. Personally, I think they should bite. It's an attractive phone with some great features, and although it won't achieve the same amount of hype as the Nexus One, it's got the chops to better some of the more mainstream smartphones already on the market.
[Source: Engadget]