Nokia has yet to release what could be considered an iPhone killer. Even now, three years after the original iPhone was launched, Nokia's smartphones do not offer the overall user experience of the iPhone or even, arguably, the plethora of Android phones.
This was puzzling for a long time, as Nokia were the firm leader in the mobile phone market, and their N-Series phones in particular were technologically superb.
So why have they been unable to catch up?
Well, the latest smartphone sales might just have the answer: Nokia, in regaining profitability, has shifted focus and has quite simply given up on catching Apple.
More details after the jump.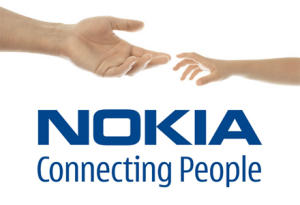 Smartphone Sales Figures
According to ABI Research, over 55 million smartphones were sold in the first quarter of 2010. Of these, 21.5 million were Nokia smartphones, an increase from the previous quarter, which included the Christmas period, of 700,000.
Furthermore, Nokia has seen its smartphone shipments expand by 25%, proving that its smartphones are selling and selling well.
The problem for people who like their high-tech phones is that these Nokia smartphones are not exactly smart.
According to ABI Reseach's Michael Morgan,
"These are not iPhone-killers. They're simpler, lower-end devices, not bleeding-edge top-of-the-line technologies, but they can still deliver satisfying social networking and other basic smartphone experiences."
In other words, Nokia has given up trying to own the cutting edge of mobile technology.
Nokia's new smartphone strategy
For most of last year, Nokia was in trouble, with declining sales and misfiring products. Not the same kind of trouble that beset Motorola, but worrying enough for the world's largest mobile phone manufacturer.
But now it seems to have regained its feet slightly. Not by developing the best mobile phone on the market, but by developing a range of good enough smartphones that are priced extremely competitively.
I stress that this is only speculation on my part. But it certainly fits the facts. The recent range of Nokia phones ahve been woeful when compared with the iPhone and Android devices, but have all been priced competitively.
So until Nokia reaffirm their technological confidence, I'm going to throw them a bone. Rather than rant about their phones being no match for the competition, I'm going to treat them precisely as they're mmeant to be treated: good enough smartphones for the masses with no surprises, no pushing of boundaries, just priced extremely competitively.
It's a real shame, as Nokia led the mobile market for so long. But at least we've still got hot innovation with the likes of Sony Ericsson, HTC, Apple and Samsung all innovating their socks off!
[Source: EETimes]