If you're the jaded type, who thinks that even the very latest all-singing all-dancing superphone is just a boring update of what came before (really? Things must be bad!), then take a look at this. It's the LG Exo, a phone with features that are very similar to other superphones (e.g. 1GHz CPU, 5 megapixel camera, 3.8″ OLED display, etc.), but with one crucial difference – it's curved.
In fact, it's the world's first curved phone, which can apparently withstand any kind of damage.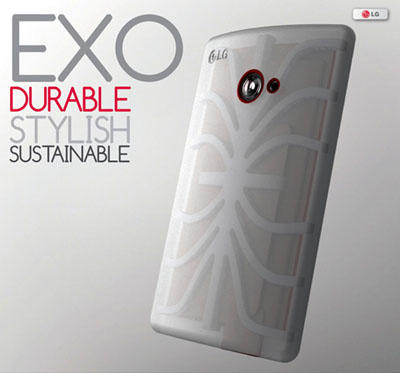 LG Exo overview
Sounds too good to be true doesnt it? Well, it is. It's just a concept, designed by Benjamin Lotte. As concepts go, it's quite a good one, although obviously you should take the specs with a pinch of salt, as the great thing abotu concepts is you can invent pretty much whatever spec you like.
I'm not entirely sure I like the curved nature of the phone, though. Although it would certainly be a talking point, I can't see it fitting in your pocket too well.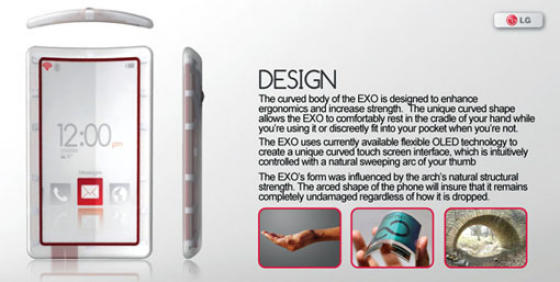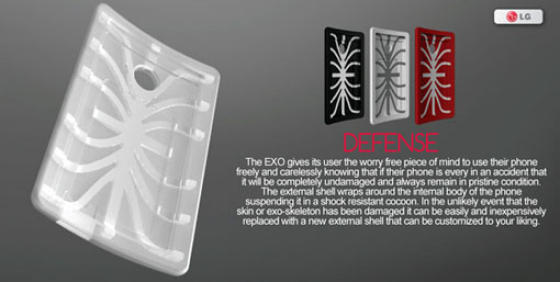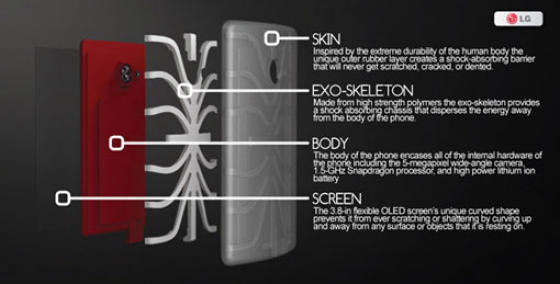 [Source: TechFresh]