Feast your eyes on these three new phones from HTC, which you could be forgiven for thinking represent the company's 2011 range of smartphones that we'll all soon be desperate to buy. Except, they're not really. Well they are – they certainly represent part of HTC's range of 2011 phones, but they're by no means the sexiest part.
In fact, they're just a rehashed version of 2010's phones.
So what's going on? Has HTC been outfoxed by the competitors, or is it leaving its powder dry for a yet-to-be-announced flagship phone that's just around the corner?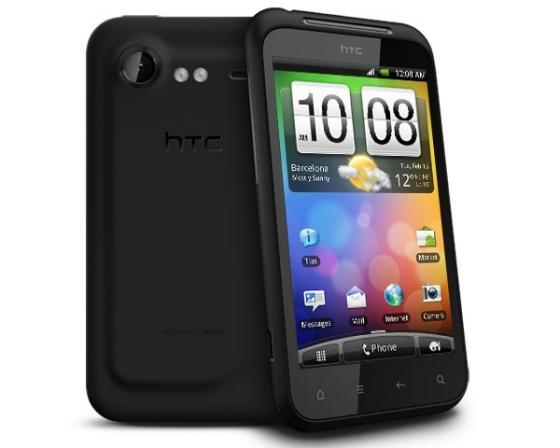 Everything ends with an S
For some unknown reason, smartphone makers are adding an "S" to the end of their phones. Samsung started the trend with the Galaxy S, and now HTC has followed suit with its new range of phones.
So we've got the HTC Incredible S, Desire S and Wildfire S, each of which is a gentle update on its respective predecessor. Let's take a look at them in turn.
HTC Incredible S
The original HTC Incredible was a US-only phone that's roughly equivalent in terms of features to the HTC Desire HD. The Incredible S is based on the Incredible, but is available for the rest of the world as well.
Feature-wise, it's very similar to the Desire HD – 1GHz Snapdragon chip, 768MB RAM, 720p video recording, 8 megapixel rear camera and dual-LED flash. It's got a smaller screen than the Desire HD, at 4″, but it does come with a front-facing 1.3 megapixel camera and a larger batter.
The only other difference is the capacitive touchscreen buttons on the bottom of the phone. The Home, Menu, Back and Search icons that you see in the pic above are not physical buttons, but are part of the screen, and they'll appear at the bottom of the screen whichever ay you turn it – even in landscape mode.
Other than that, though, there's very little difference between the Incredible S and the Desire HD.
HTC Desire S
Next up is the Desire S, which is, as you can probably guess, an upgrade of the HTC Desire. The Desire S is faster than its predecessor (they both use 1GHz Snapdragon processors, but the Desire S uses the next-gen Snapdragon, which is much faster than the original Desire's), uses the aluminium unibody design of the HTC Legend, has 720p video recording and front and back cameras, and er..that's it!
Oh, and it comes with Android Gingerbread as well.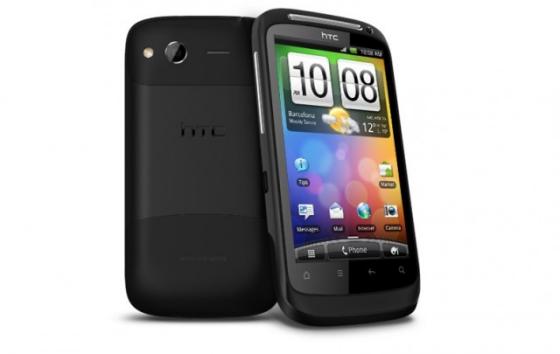 HTC Widlfire S
The Wildfire was always HTC's budget Android phone, and the Wildfire S is no different. It's still a budget Android phone but now with a display with better resolution (even if the screen is just 3.2″ in size). The Wildfire S also comes with a 5 megapxiel camera, and will probably be bundled with all manner of free gifts for a super low price!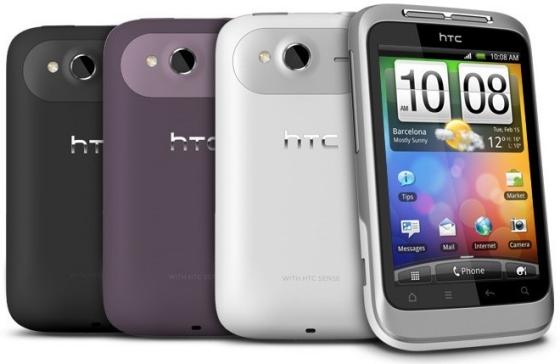 Is that all you've got, HTC?!
Now at this point I can't help but be a little disappointed. Compared to the amazing new phones from the likes of Motorola, Samsung – even LG and Sony Ericsson – I was expecting something big from HTC. Something to take on the might of the dual-core powerhouses of the Galaxy S, the Atrix and the Optimus 3D.
Fortunately, this isn't HTC's entire range for 2011. The company's release schedule is just timed differently than its competitors, so its flagship phone for 2011 isn't ready yet.
The company's current flagship, the Desire HD, has only been on sale three months, so they're hardly gonig to annoucne a ne flagship just yet!
So although this range isn't quite what was hoped for, there's still more to come in a few months' time (already there are rumuors of an HTC Revolver phone circulating amongst the blogosphere).
Still, I can't help but wonder why HTC bothered with some of these phones. The HTC Incredible S, for example, offers nothing appreciably different from the Desire HD. HTC could be in danger of confusing its customers if it's not careful.
[Source: Gizmodo]