Facebook has denied it's working on a Facebook phone for months now, and today its denials were finally believed after HTC unveiled two new phones – both of which have prominent Facebook buttons on them.
The HTC Cha-Cha and Salsa are two Android phones with the Sense User Interface on them, and are immediately recognizable thanks to the blue Fcebook button positioned just to the right of center at the bottom of the phone. The button is context-sensisitve and will pop-up Facebook-oriented menus whenever you push it.
So, for example, if you've just taken a photo, pushing the Facebook button will instantly upload the photo to Facebook.
The button also glows whenever you can can share something on Facebook on the phone. Facebook, therefore, isn't just embedded into these phones, it aims to embed itself into your life (and you thought Google was scary!)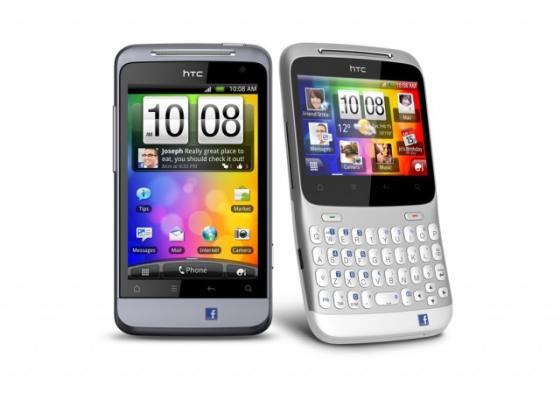 Not Facebook phones, but phones with Facebook
Facebook was telling the truth when it said it wasn't working on a Facebook phone, as the company has no desire to create its own physical phone. What it has done, though, is to create a new user experience for phone companies to adopt if they wish – one that puts Facebook front and (slightly off!) center of the user experience.
How successful this will be is anyone's guess, but the new HTC phones should certainly be cheap enough for teens to afford.
The HTC Cha-Cha and Salsa in more detail
It's teens that the Cha-Cha and Salsa are very definitely aimed at, which is fairly obvious when you look at their styling. I'm not a teen, much though I act like one (apparently!), but i'd say these phones stand a good chance of selling well, simply because they look good, they've got Android underneath, which means a lot of functionality and a certain geek coolness, and they're very different from the competition.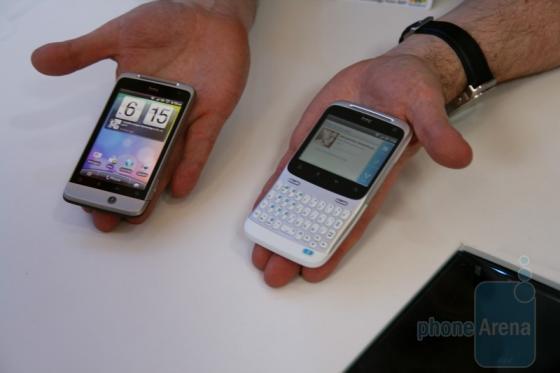 Both phones share very similar specs – tiny 600MHz processor (though it doesn't struggle overly), 512MB of RAM, a 5 megapxiel camera with LED flash on the back and a VGA camera on the front for video calling.
The Salsa is the keyboardless phone with a 3.4″ screen, while the Cha-Cha comes with a 2.6″ screen and a physicla QWERTY keyboard.
Some people have comapred these phones with Microsoft's ill-fated Kin phones, which were meant to be all about mobile social media for the yoof before they were killed off unceremoniously just weeks after launch.
However, these phones have the full backing of Facebook, which wants to see dozens of phones with such deep integration of Facebook in them though the rest of the year.
OK, now I'm scared!