LG had so much success with their original LG Cookie that they've decided to release a successor and a whole new line of Cookie phones.
The Cookie's successor is the LG Cookie Plus (or LG GS500 to give it its slightly less interesting model name), and like the original Cookie, will also be a cheap touchscreen phone – but this time, with many more features and a heavy focus on social media integration.

The original LG Cookie was a deserved success, shipping over 10 million units. It looked cute, had a really usable touchscreen user interface, and was super-cheap
It's no wonder then that LG have been working on a successor.
The new LG Cookie Plus will add to the original's features with a tonne of social media apps built-in. Apps such as Facebook, Twitter, Flickr and others are all there, while your social contacts will be managed by a new app called LiveSquare.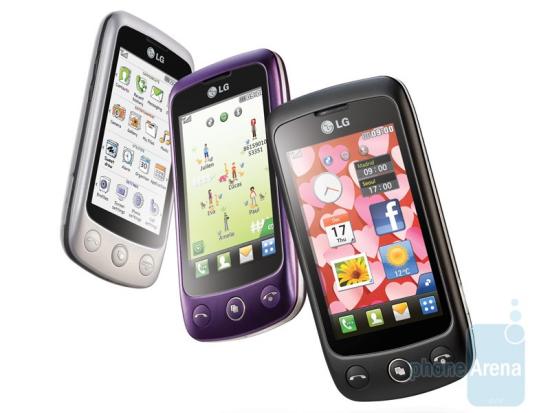 The Cookie Plus is focused on fun (a fun-phone?!), so features a new cartoon-like interface and a picture editing app for messing about with MMS picture messages before sending them. It also offers a 3 megapixel camera, MPEG 4 video and MP3 playback and an FM radio
We can expect to see the LG Cookie Plus at MWC 2010, and probably more news about the new line of LG Cookie phones that LG have planned for 2010.
[Source: Phone Arena]