The LG Optimus Black is one of the new Android smartphones announced by LG at CES 2011. With a single-core 1GHz processor, you might think it's been over-shadowed by some of the more impressive handsets that have been released at CES this week, but don't be fooled – the LG Optimus Black is a seriously good device, and has four key features that make it truly stand out from its competitors.
Let's take a look at each in turn, and then have a look at some videos of the LG Black in action, so you can see for yourself.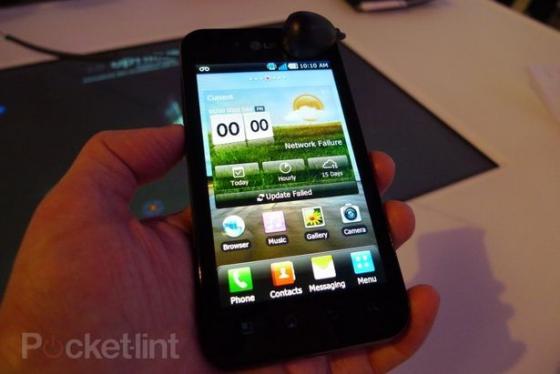 1. The best screen on the market
One of the bset features of the Optimus Black is its screen – it really is the brightest and clearest screen of any mobile phone on the market today.
This feature shouldn't be dismissed too quickly – the quality of a phone's screen really matters when you use it a lot for such things as Web browsing, watching videos or even just updating your social media status. You only need to look at the displays on the iPhone 4 and Samsung Galaxy S to see the difference that a great screen makes.
The LG Optimus Black uses LG's new NOVA screen technology, which is actually better than both of these displays (and any other you care to mention). It's much brighter than existing displays, its whites are exactly that – white! – and it features a 30% wider colour gamut than its nearest competitor.
And who is its nearest competitor? Well, Apple's famed Retina display is also made by LG, so presumably they're comparing the NOVA display to Samsung's Super AMOLED screen, and happily it really is better. It's less power-hungry than the Super AMOLED display as well, so LG seem to have created some kind of magic technology here!
2. The thinnest device on the market
LG are also proud of the fact that the Optimus Black is the thinnest device on the market, though at 9.2mm thin, it's only 0.1mm thinner than the next thinnest! That said, with its tapered side casing, it gives the impression of being only 6mm thin (LG knows this as they've obviously had somebody measure it just to be sure!).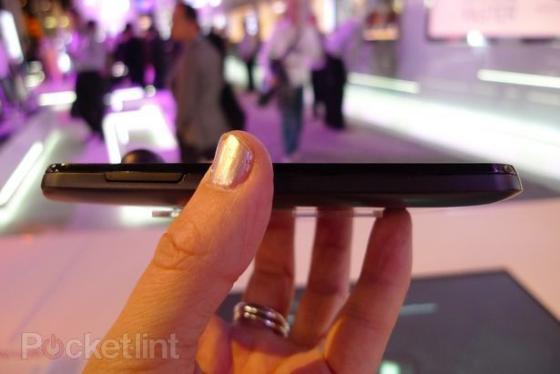 However you choose to measure it, the Optimus Black is a gloriously good looking phone, and has a great combination of large screen (4″) and tiny body, which should make it both easy to use and easy to slip inot your pocket unnoticed.
3. Perfect for video calls
The Optimus Black features both a 5 megapixel camera round the back, and also a 2 megapixel camera on the front, which is ideal for video calls. No more grainy postage stamp-sized video calls, you can see yourself in all your glory should you ever wish to call someone via video.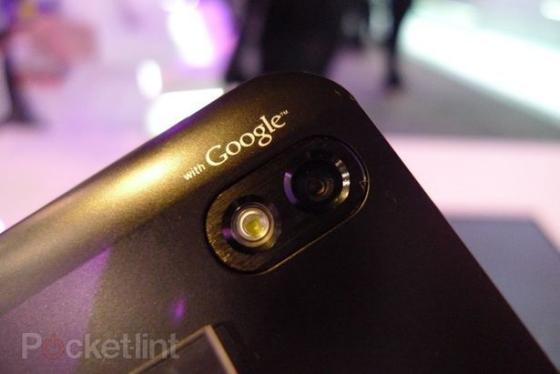 It's also a good way of taking profile pictures of yourself as well, as you can see what you look like as you take the shot, rather than pointing the back of your phone at your face and hoping for the best!
4. WiFi Direct
A final innovation of hte Optimus Black is its use of WiFi Direct, a new technology that enables devices to communicate with other directly over WiFi without the need for a wireless hotspot. WiFi is an excellent technology for devices to interact with each other, largely because it's so fast.
However, until now, you needed to be in range of a WiFi hotspot (i.e. a router), which both devices had to be connected to, in order for your devices to try communicating with each other.
Not any nore, though. As it sname suggests, WiFi Direct lets two devices communicate directly with each other in a similar way as if they were using Bluetooth. The difference, though, is that Bluetooth would take an hour to transfer 1GB, whereas WiFi Direct takes less than 3 minutes.
Video previews of the LG Optimus Black
To see how good the screen of the Optimus Black is, check out these videos
Summary
The LG Optimus Black is looking like an excellent addition to LG's new Android line-up. With its 1GB processor and Android 2.2 (FroYo) mobile OS, it's more than powerful enough to drive any application you care to throw at it, with everything working very fluidly with hardly any delay.
Best of all, because it's not LG's flagship Android device (that's currently the Optimus 2X), itshould go on sale for a very reasonable price.
[Source: PhoneFight.net, Pocket-Lint]