Never one to miss a bandwagon, LG have also released a mini phone in the form of the unsurprisingly-named LG Mini. Joining the likes of HTC and Sony Ericsson, both of whom also released a new mini phone this week, the LG Mini is the smallest 3.2″ full touchscreen phone available.
As you'd expect fromn LG, it's not exactly short of features either.

LG Mini Overview
The LG Mini features a 5 megapixel camera, Wifi, aGPS and 7.2 Mbps as well as a 3.2″ touchscreen. Naturally there's also a social networking app for linking your phone to Facebook, Twitter and the like, but the real innovation of the MIni is LG's new LG Air Sync.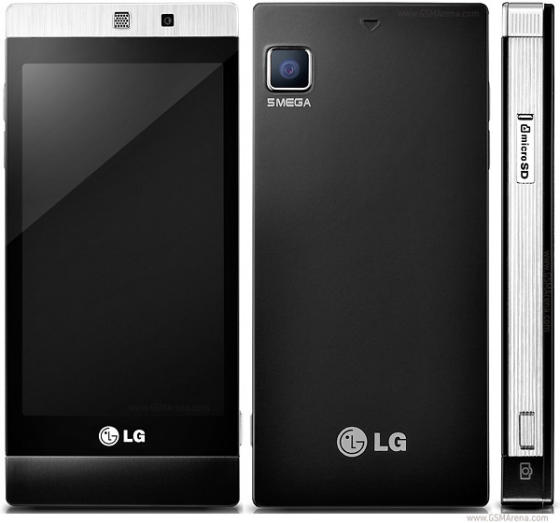 This is a bit of software that syncs whatever you do on your phone with your PC. For example, the Web pages you browse on your PC automatically populate your phone's browser history (which not be a good thing!).
Naturally, all your contacts are synced between PC and phone, but perhaps the most interesting is what LG are oddly calling R-Click, which lets you sync pictures between phone and PC with a single click.
Not only can you transfer pics from your phone to your PC using this app, but you can also transfer pics the other way – i.e. find a pic you like on the Web on your PC, right click, select "send to phone", and voila, it's beamed to your phone, which will then save it as its wallpaper.
Very nice. Very seamless!
The LG Mini looks rather neat as well. Unless the bloke's hand below is gynagarous, it's a tiny mini phone, and has all the cuteness of all the other mini phones. Looks like LG spotted the Mini trend with perfect timing!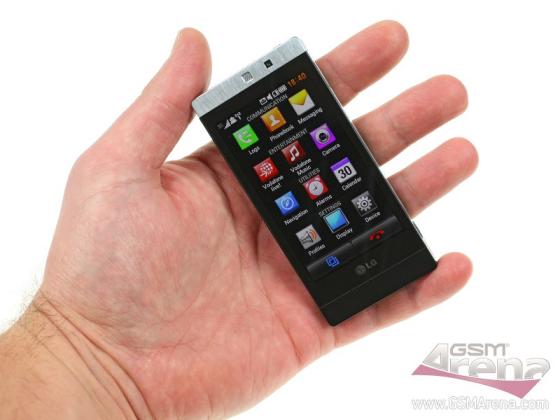 It's also nice to see LG having something to show us as, like Nokia, they're not actually at MWC 2010. Bizarrely, they're a premium sponsor of the show, which can't have been cheap. They just didn't bother actually turning up!
[Source: GSMArena]