Fresh off the back of Nokia's CEO being given the push comes news that LG's CEO, Nam Yong, has also been given the old heave-ho, as the company posted a loss from its mobile division of $100 million for the second quarter of 2010.
LG as a company isn't exactly doing great, posting a 90% drop in profits from the same time last year, but it's the mobile division where things are really causing a problem.
And it's easy to see why, too – LG have exactly the same problem that Nokia has: too much reliance on hardware, when the world has moved on and demands excellent user interfaces.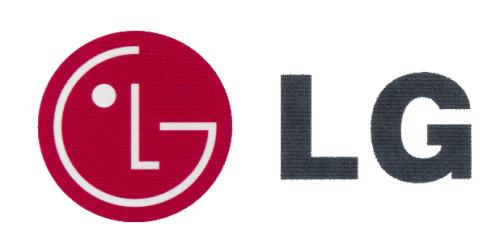 Contrasting HTC's approach with Nokia's and LG's
Take HTC, for example. They dominated the Windows Mobile market by providing their own – glorious-looking – user interface on top of the awful Wndows Mobile operating system that lurked underneath. It was never a challenger for the iPhone, but then it never could be as Windows Mobile was awful.
But then along came Android, which gave HTC a free rein, and the opportunity to show what it could really do. The result can be seen in the HTC Desire and Desire HD – a truly beautiful user interface that competes with the iPhone on equal terms. Now HTC have gone one better with their new additions to Microsoft's forthcoming Windows Phone 7 operating system.
The result is a range of smartphones that are truly desired, that are distinct from the many competitors that use the same mobile OS, and that have catapulted HTC to the top of the superphone league – which just happens to be the part of the market where the profit margines are!
Nokia and LG's approach
In direct contrast, both LG and Nokia never moved on from the feature-phone craze. Both companies were at their height when the race was on to release the most number of megapixels, or add the next new gadget, such as GPS, to a phone.
There comes a point, though, when there's enough megapixels in a phone's camera. Think about it. All you want is phone that takes pics that are good enough to upload to Facebook. 5 megapixels, autofocus and a dual LED flash will do that. Anything else is overkill.
If you're really in a place where you'll need 12 megapixels, a Carl Zeiss lens and manual shutter, you'll take your DSLR with you – not your camera phone! So Nokia's N8 is overkill in exactly the part of the market that no-one cares about!
As for LG, they've always seen hardware as a shopping list. You look at the back of the box that their phones come in, and there's a huge list of features included. They all work – some of them actually work well – but the user interface that they've used in the past has been OK, but not great.
Worse, as other companies' interfaces have improved over time, LG's have remained the same. The LG GW620, for example, used the stock Android interface. The phone itself was very good – and, crucially, very cheap – but its user interface, compared to its competitors, was boring.
Software is where it's at
And this, perhaps, is the lesson that both Nokia and LG need to learn. The mobile market is now all about software. Apps and the mobile Web dominate superphones, and a beautiful user interface that can genuinely compete with Apple's iPhone is mandatory. If you can't compete with the iPhone's interface, you can't compete in this market, and you're stuck creating feature phones.
There's nothing wrong with that – the N8 is a fantastic camera phone, for example – but it's the superphones that the world's rushing to, where the oney is – and ultimately where Nokia and LG need to be if they're to regain their profitability and their lead in the mobile phone arena.