Poor HTC. After riding the Android wave from the moment Google launched its mobile OS, the Taiwanese company has achieved stellar success. Now, though, its star is fading. Its 2011 models were not a success.
Its strategy of releasing many different models across all ranges, with only a slight difference between each model, resulted in confusing the market, while its high-end phones focused on battery-hogging LTE technology that led to devices that were too fat, too ugly, and didn't offer enough over and above the competition.
That left the way clear for Samsung to clean up the Android market all to itself with the mega-million selling Samsung Galaxy S II.
So what of 2012? What is HTC doing to overcome its Nokia-like nadir, and what devices can we expect from it in 2012?
The answer, in short, is an awful lot!
<!-more-->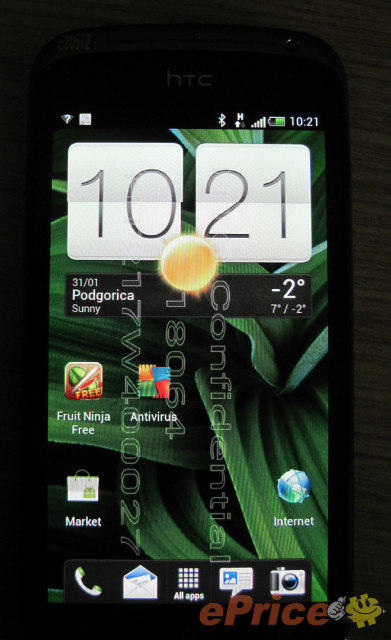 Doing a Nokia
To say that HTC is "doing a Nokia" is a little extreme. Nokia literally had no choice but to burn its existing company, remove its CEO, ditch much of its software and completely rebuild its entire range of mobile phones. That's not exactly cheap, costing the company billions in lost revenue and a huge amount of valuable market share, and the company isn't out of the woods yet.
HTC isn't in that bad a position, but it is sliding, and needs to do something quickly if it's to avoid Nokia's fate.
Happily, it is. The company is refocusing is strategy, cutting down the number of different models it produces and focusing instead on high-end "hero" devices. This is what gave HTC its success in the first place, so this is welcome news indeed.
HTC's new smartphones
What can we expect from these Hero devices? Currently, the two that we know about are the HTC Ville and HTC Edge, which has just been renamed internally as the HTC Enterprise.
HTC Ville
The Ville is a mid-range device, but still packs a dual-core Snapdragon CPU running at 1.5GHz, with a 4.3″ 720p HD display. Coupled with an 8 megapixel camera capable of taking 1080p video, and at just 8mm thin, the new Ice Cream Sandwich phone should certainly be able to compete with other mid-range phones that will be announced at MWC this year. Its 1650mAh battery should also give it a much longer life.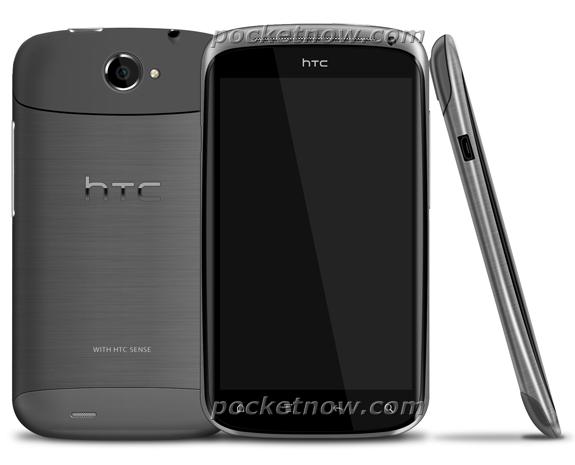 Did I say mid-range? Yep – the Ville is set to be a mid-range device, not a flagship, even with those impressive specs.
HTC Edge/Enterprise
The Edge/Enterprise meanwhile, is the company's new flagship device, and will feature nVidia's new Tegra3 quad-core CPU for huge performance gains. With a huge 4.7″ screen and an extremely high pixel density, the Edge/Enterprise should be right up there with leading phones of 2012.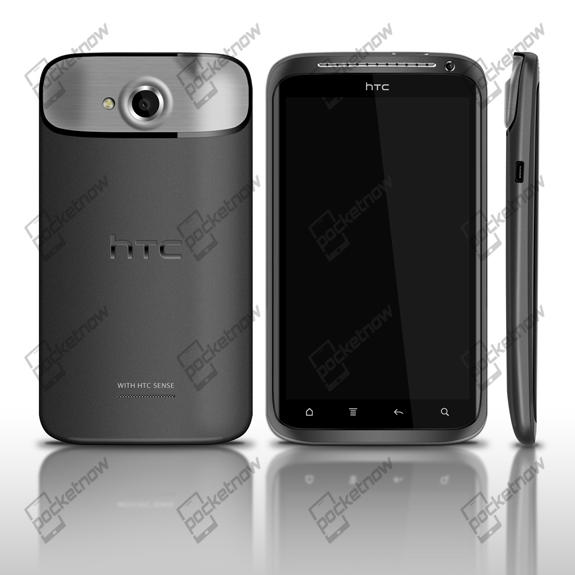 Will it be enough? Well, the Ville is equivalent in specs to the Sony Xperia S, which is Sony's flagship device, so it's heartening that HTC's mid-range device matches another manufacturer's flagship. However, it's Samsung that HTC really needs to beat, and the much anticipated Galaxy S III is set to be a beast of a machine when it launches on March 23rd.
HTC's user interface
Another area that HTC needs to focus on is software, which is arguably the single most important component impacting on a smartphone's success. HTC's Sense UI was critically acclaimed for years, and rightfully so, as it offered a beautiful alternative to the standard Android UI that was almost as good looking as the iPhone's UI.
But with Sense 3.5, the UI became bloated and started to look old fashioned. It was still better than Samsung's hideous TouchWiz UI, but compared to the ultra-cool minimalist look of Android's native Ice Cream Sandwich UI, it looks as outdated as chrome bumpers and go-faster stripes on a 1970s car.
And speaking of Ice Cream Sandwich, it's notable that HTC has been slow in bringing the new version of Android to its existing devices. Whether this is because Sense is so integrated into the device that it's too complex to retro-fit an OS upgrade, I'm not sure, but this is a problem that beset Sony Ericsson in 2010, causing them all sorts of customer relations pain.
The future of HTC
Ultimately, I've every confidence in HTC pulling things round in 2012. They've seen the signs, they've got a clear strategy for turning things round, they're still making lots of money, and they're nowhere near the Nokia moment.
But, as Nokia, RIM, LG, Sony Ericsson and Motorola have all demonstrated, the pace of change in the mobile industry is frightening, and taking your eye off the ball for one moment can lead to a sudden catastrophic drop in profits.
HTC's at that tipping point now. Here's hoping it pulls itself out of that nightmare scenario, as HTC's phones have always been an exciting breath of fresh air.