Google's new version of Android, Honeycomb, looks set to be the most significant new release in mobile tech this year, but what exactly can we expect from it?
To answer that, we've compiled the most up to date information, pictures and videos we could find to nail down exactly what Honeycomb will bring, both to existing smartphones and to the new range of tablets that are waiting to burst forth and rain down on us all!
Honeycomb is important, because it's not only a brand new version of Android that's completely different from all previous versions (including Gingerbread), its use in tablets will explode the sector in the same way that the original version of Android expanded the smartphone market beyond what Apple's iPhone could achieve.
Let's see exactly what it'll bring.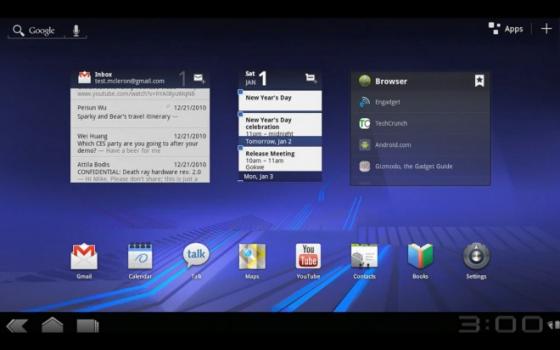 Android Honeycomb: What we know so far
Android Honeycomb has been confirmed by Matias Duarte, the head of user experience for Android, as version 3.0, an entirely new version that comes with a brand new – and superb – user interface. It's been designed to work as well on tablets as it does on smartphones, but that doesn't mean it's restricted to those devices; in every sense, it's still Android, so Honeycomb will work on smartphones, tablets, alarm clocks, printers – even washing machines!
What's the minimum hardware spec required for Honeycomb to work?
What Google has done with Honeycomb is to make Android much more versatile than it ever was before. There are far fewer hardware constraints, for example, giving manufacturers much more flexibility in the design of their devices. This means that there is no minimum hardware spec to run Honeycomb (although you'll need a minimum spec to use all of its features), as manufacturers are free to use only the parts of the platform that make sense to the device they've developed.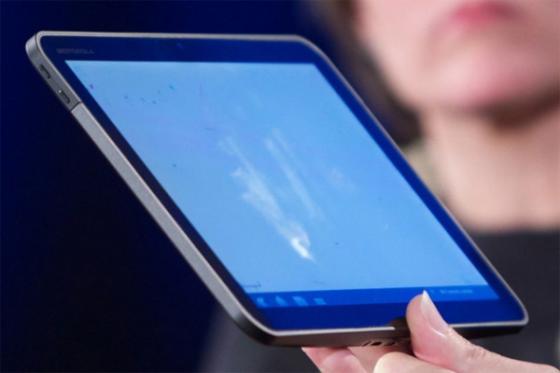 One example of this is that there are no more restrictions on the buttons that an Android device must have. With previous versions of the platform, Android expected there to be at least a home button, a back button and a search button, and these had to be physical buttons. With Honeycomb, all that goes out of the window. Manufacturers can install those buttons if they want, or they can simply use virtual equivalents that are drawn on the screen.
The same set of flexibility filters down throughout the whole platform, giving manufacturers the choice of what they want to use, and letting them decide what hardware to provide their Android device with.
So although you'd ideally want a dual-core Tegra2 chip powering your Android device, you certainly don't need it, and it's not a requirement. Just like you'd ideally want a 5 litre V8 powering your Ford Focus, it's not a requirement and you don't need it!
Will Honeycomb be coming to existing smartphones?
Honeycomb should be perfectly capable of running on 2010's smartphones, such as the HTC Desire HD and the Samsung Galaxy S. Whether it will or not, though, will depend on the manufacturers of those phones, as it's up to them to make sure it works on their devices.
As a general rule, HTC probably will bring Honeycomb to their range of Android devices, as they're still releasing Android updates for the HTC Magic, the second Android device ever sold! As for the other manufacturers, Samsung probably won't, LG might and Sony Ericsson definitely won't.
That said, Android is so flexible, if your manufacturer won't release Honeycomb for your phone, you can always root your phone and install it yourself!
How different will Honeycomb look?
Honeycomb will look very different from current Android versions. Whereas all previous versions have been iterations of the original, with user interface tweaks here and there, Honeycomb is completely different, offering an all new user experience that's been designed by Matias Duarte, who knows a thing or two about mobile user interfaces (he designed Palm's webOS).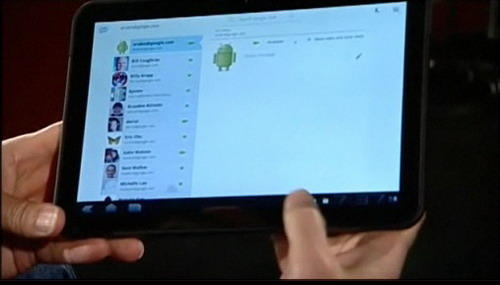 So far we've only seen Honeycomb demonstrated on tablets, but the look and feel you see on the screenshots and videos below is apparently how it will look on other devices such as smartphones as well.
Honeycomb is different in every respect. It's multitasking abilities have been beefed up and it's now even easier than ever to switch between running tasks, thanks to a new button (virtual or otherwise!) that shows you exactly what's running.
There are plenty of 3D enhancements throughout the platform, including YouTube videos, Google's Bookstore and, of course, the new Google Maps.
Here are some of the key differences on video (note: there's no sound on many of these videos).
Videos of Honeycomb in action
New Honeycomb Homescreen
Honeycomb comes with a brand new homescreen, with a completely new way of adding and removing icons to and from the hmoescreens that are available. On each homescreen resides various widgets, each of which can dynamically display info and be fully interactive (such as the GMail widget in the example).
YouTube
YouTube on Honeycomb looks radically different. There are two views available – a 3D cylindrical wall view, which looks a bit like CoolIris's Web app for viewing YouTube videos, and a flat thumbnail version that shwos dozens of YouTube videos at once.
Once you've selected a video, you can either watch it in full screen mode, or in the usual smaller window, with a related video list to the right.
GMail
Perhaps the most eagerly awaited change is the new GMail app, which looks superb, and looks to be so well integrated with the device, the Web, other Google services such as Google Maps, and everything you do, it just screams productivity!
It's nice to see finally a new attractive skin for GMail with a few graphical flourishes that should make it a pleasure to use, rather than the typical somewhat utilitarian approach that Google has traditionally adopted for its Web apps.
Google Maps
Google Maps version 5 was demonstrated around a month ago and is now available for download on existing Android smartphones (well, most of them!). It's uses new vector-based technology, which means its maps can be rotated as well as zoomed in, and the intetgration with streetview is seamless.
On a tablet, it looks superb. In fact, it looks like all maps were meant to be used on a tablet!
Google eBooks
Google's making a big deal of the Google Bookstore on Honeycomb, which comes with a nifty app for displaying the books you've downloaded and also for reading each book. It uses a new 3D interface not unlike CoverFlow, and shows how keen Google is to muscle in on the eReader craze that's been going – well, for a couple of years now!
The Browser
The browser is Google Chrome, unsurprisingly, but it's far more like the desktop version we know and love, complete with tabs and the same buttons and address bar at the top of the app.
There's also a browser widget on the homescreen, which seems to display either the latest Web pages you've been to, or bookmarks you've reserved.
The overall Honeycomb experience
You can get a much better feel for how the whole of Honeycomb works through the following promo video from Google.
Note that all of these videos only show an animated mockup of Honeycomb. It's not the actual OS itself in action. How it looks on final hardware will be very similar, but you can expect it to have quite a few enhancements added by each manufacturer, and with Tegra2 dual-core chips powering it in many cases (certainly most of the tablets on display at CES 2011 this year were powered by Tegra2), it'll be supremely fast.
When can we expect to see Honeycomb?
The expected Honeycomb release date hasn't been pinned down, but Motorola are saying their Xoom Honeycomb-equipped tablet will be released some time in February or March this year. If so, then it will actually arrive before Gingerbread (Android 2.3) has even been released on many of the existing Android phones!
So my guess is, Honeycomb will be released at the same time as Gingerbread – sometime close to the MWC 2011 conference in February – but Honeycomb will initially be found purely on tablets, while Gingerbread, naturally, will be purely for smarpthones.
Then in the second half of the year, Honeycomb will replace Gingerbread and become the de facto Android OS for all devices, whether smartphones or tablets.
And of course, once that happens, all eyes will inevitably turn towards Ice Cream – the next next version of Android (or so rumours would have us believe)!
The future of Android on video
As a final close to this epic post, set aside 25 minutes and watch this 25 minute video from Engadget, in which Engadget's Joshua Topolosky interviews Matias Duarte about the Honeycomb, tablets, and the future of Android. It's got to be an exciting 2011 by the sounds of it!
[source: Engadget]