Things couldn't be more different for Samsung and Nokia right now. At a time when Nokia is rumoured to have killed much-awaited Nokia N9, Samsung are pouring billions into R&D in an effort to overtake the Finnish company and become the world's number 1 mobile phone manufacturer.
Nokia has been the world's number 1 for years but ever since the iPhone changed the face of the mobile phone industry, it simply hasn't been able to compete effectively. Conversely, Samsung has risen up the ranks to become the world's number 2 mobile manufacturer and is sitting pretty in the smartphone market (which, let's face it, is what the whole mobile market is becoming) and the emerging tablet market.
Now, Samsung aims to finish the job, and is investing $38 billion and employing an extra 25,000 people across the world at the same time that Nokia is downsizing, firing people – and even killing off products.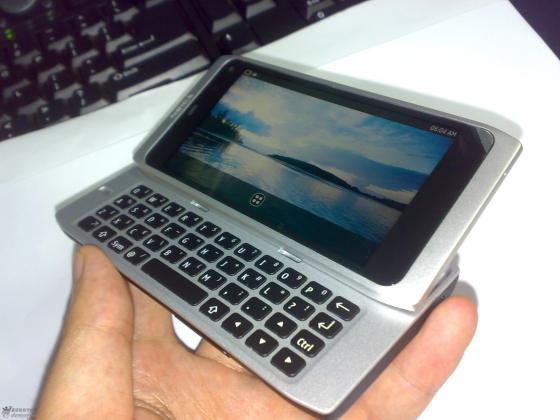 Samsung's offensive
Samsung is investing $38.4 billion in 2011 in things such as new plants (including SuperAMOLED manufacturing plants). Aroudn $9 billion of this money, though, will go directly to R&D. That's right – Samsung will be investing $9 billion in research and development just in 2011 alone.
Its plan is to overtake Nokia in three years time and become the world leader in mobile phone manufacturing. It's an aggressive target, but with this amount of spend, not to mention the superb range of technology at the company's disposal (such as Super AMOLED screens, which are currently the best display tech on mobile phones, plus the Samsung Hummingbird processors that are currently the fastest of the single-core processors on the market), it's entirely feasible.
Nokia's defense
Nokia, meanwhile, is having an awful time. Despite selling well, the Nokia N8 was not a huge success and it still has no obvious competitor to the iPhoen or the plethora of Android phones (let alone Windows Phone 7). MeeGo, it's new mobile OS that was meant to be seen on a Nokia phone in late 2010, is nowhere to be seen, while Symbian is dying a slow and painful death and looking increasingly like the dinosaur it is.
Worse, the company is laying off employees as fast as Samsung hires them (note: not necessarily the same employees!), it's cutting costs – and therefore quality – to maintain profitability, and is now rumoured to be killing off products before they've hit the market.
The Nokia N9, for example, which was meant to be the first MeeGo-based smartphone from the company, has apparently been killed off as it would have been old before it was even released. In addition, the Nokia Nuron (or the C5 as it's known in Europe) will now not be sold by T-Mobile in the US, which is bad news for Nokia's US ambitions, where it simply has no presence whatsoever.
2011 is the tipping point
As both Samsung and Nokia know, 2011 is the tipping point. If Nokia can't get its act together and release a great phone at MWC 2011, then there will be nothing to stop Samsung (which has already got new phones to show off, not to mention the new Google Nexus S that it manufactures) from overtaking it.
It really is now or never for Nokia.
[Source: Mobile Review]