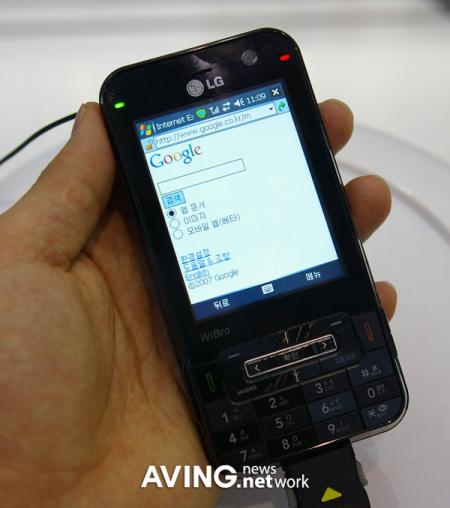 LG have also been showing off a few phones at the Korea IT Show, including this, the LG KC1 smartphone. The KC1 uses WiBro, which is the Korean equivalent of the super-quick WiMAX wireless network standard, meaning the data transfer rates of this beast will be huge (up to 50Mbps).
Specs and more pics after the jump.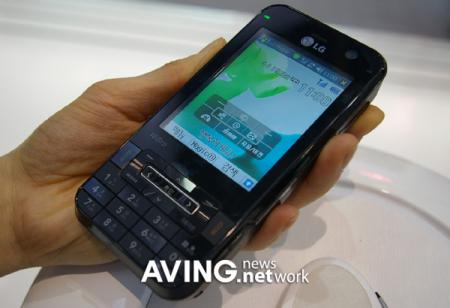 The KC1 comes with a touchscreen, LG Chocolate-like phone keypad, mobile TV (DMB), 512MB of storage, 2 megapixel camera, 2.8″ QVGA screen and Bluetooth, and is based on Windows Mobile 5.0.
No word on pricing or availability outside of Korea (natch!)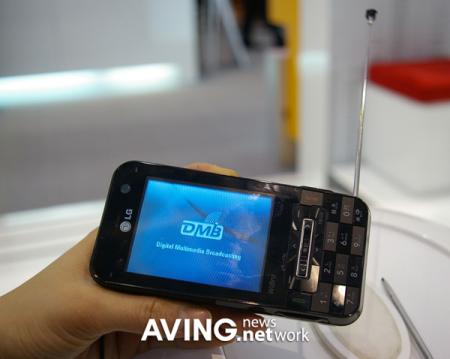 [Source: Aving.net]