It's been LG's turn today at MWC 2011, and it set the day off nicely with the launch of the new LG Optimus 3D, the world's first 3D phone. The Optimus 3D has been a curiousity up until now, as altough we've known for ages that it would feature 3D, nobody actually had any idea how well it would work.
Well the good news, it seems to work quite well. Although it can be dismissed as a gimmick – and I'm pretty sure most people will turn it off and just use the standard 2D display after the initial novelty evaporates – it does give a genuine 3D picture, and one that doesn't need glasses, either.
If nothing else, this is going to be one serious phone to show off to your mates! But what about the rest of the Optmius 3D? How good is it as a smartphone?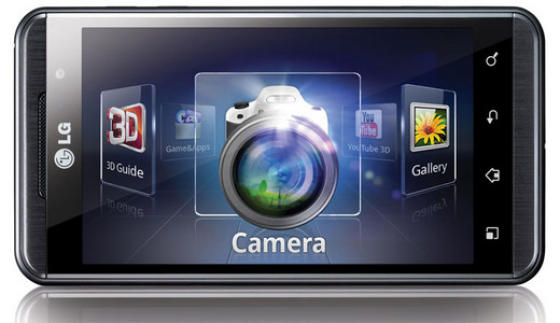 LG Optimus 3D overview
Clearly, the Optimus 3D's key unique feature is its 3D, but what else has it got under the hood? Here are its key specs:
dual-core 1GHz OMAP4 processor by Texas Instruments
512MB dual-channel memory
dual 5 megapixel camera (5 megapixels for 2D shots, 2 megapixels for 3D shots)
front facing camera for video calls
4.3″ display
1080p Full HD video recording in 2D
720p HD video recording in 3D, which can be uploaded to YouTube 3D
HDMI-out port
14.4Mbps HSDPA download speed
5.76Mbps HSUPA upload speed
8GB storage (expandable to 32GB)
aGPS, proximity sensor, accelerometer, etc.
3.5mm headphone jack
12mm thick
Android 2.2
That's a cracking set of features, but what really sets the Optimus 3D apart from its dual-core competitors (aside from the 3D, obviously!), is the dual-channel memory. In other dual-core phones, each core has to share the single memory, which tends to act as a bottleneck. With the Optimus 3D, each core gets its own channel to access the memory, and so can operate entirely independently from the other core, thereby removing all bottlenecks.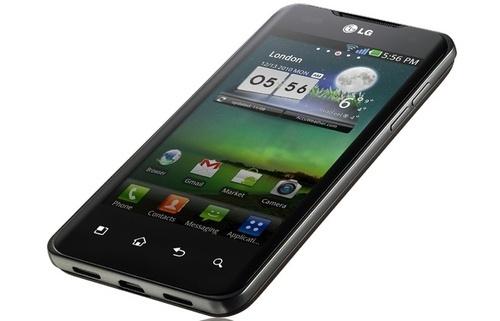 This optimisation gives the Optimus 3D superior performance that's not only claimed, it's actually proved: PhoneArena ran a benchmark app on the Optimus 3D, and it returned a score of 2800 points, which was the fastest ever seen on a smartphone (faster even the Optimus 2X and Samsung Galaxy S II ).
There are a few downsides, though. It's extremely thick at 12mm (compare this with the Samsung Galaxy S II's 8.5mm, for example), and it's currently only running Android 2.2.
Worse, LG has insisted on putting its own skin on top of Android 2.2's stock interface, and they really needn't have bothered. Not only is the stock interface arguably better, it's also much faster.
Is the 3D feature actually useful?
In a word – no! It does work, but not spectacularly.That said, though, because you don't need glasses, you won't look like a berk when you use the Optimus 3D, and it also means your friends will get to experience the full 3D effect for themselves straight away.
If nothing else, this guarantees plenty of people will be gathered around your phone if you buy an Optimus 3D, just to see how good the 3D effect is.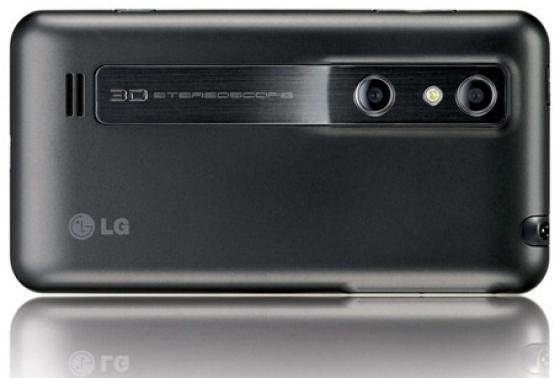 But as a genuinely useful piece of technology, 3D's not there yet. It doesn't add any value to the mobile experience, and in some cases it's actually distracting. Although LG has done a good job in terms of updating some of the stock Android apps to better make use of 3D, some of the updates seem to have been made for no other reason than to show off the 3D features.
In other words, lots of things suddenly pop out at you for no good reason!
Worse, the auto-stereoscopic technology used means that the screen's resolution drops significantly when using 3D, which makes the overall display actually quite poor. So it is 3D, but it's not one something that'll you'll want to use for any length of time.
My guess is that in two years' time or so, 3D will become a staple of smartphones when 3D technology becomes both expected and actually useful. At the moment, it simply adds unnecessary demands on the smartphone's processor and doesn't offer much value by way of compensation.
One final thing to note about 3D technology in general: you can't actually see it in photos or videos created from a 2D camera. So all the shots you see here and across the Web give you no impression at all of how good (or bad) the 3D is. If nothing else, then, LG has given you a reason to visit your local Carphone Warehouse, which they must be delighted by!
To illustrate the problem LG's marketers have in getting their 3D message across in print, though, check out their promotional image below, which is designed to "illustrate" 3D on a phone in a 2D environment:

Initial impressions of the LG Optimus 3D
My first impressions of the LG Optimus 3D are that LG has done it again – it's created another phone with a shopping list of features, many of which are the "world's first", and msot of which are just gimmicks that don't actually work! This, remember, is the company that launched the "world's first 5 megapixel camera" a few years ago, but forgot to add autofocus, resulting in a completely unusable camera that could literally only focus on one spot a certain distance in front of you!
Likewise with the Optimus 3D, they've created a phone with a camera that's poor in 3D mode (and not great in 2D mode either), a display that's poor in 3D mode, and, yes, a user interface that's actually worse than the one it's meant to enhance!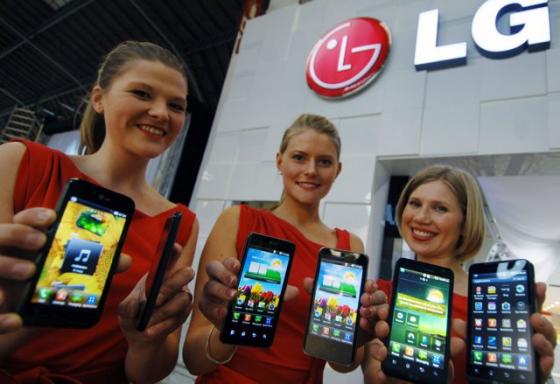 But all that said, as a novelty talking piece, and as a rich symbol that you're at the cutting edge of technology, then yeah, the LG optimus 3D is right at the head of the queue! It's a 3D phone, for crying out loud – who wouldn't want one!?
This thing will surely sell, if only for the marketing that's going to go behind it. As a unique selling point, nobody else has a 3D phone out at the moment – and you can't get much more unique than that!