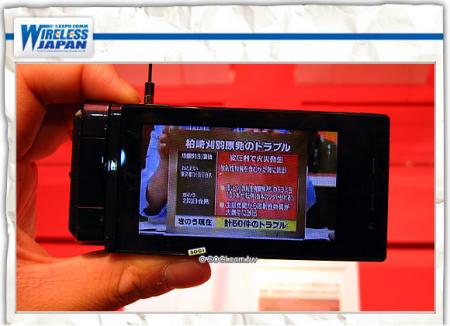 Feast your eyes on these pics of a brand new Sony Ericsson BRAVIA phone. The phone in question is the Sony Ericsson SO903iTV, and is a beast of a phone! Not only does it support mobile TV, it features Sony's Mobile BRAVIA engine for an enhanced TV picture on a mobile device, and a huge 3″ WQVGA (240 x 432 pixels) TFT screen.
Even more impressive, it's not just any TV display you get with the SO903iTV – it's a full 16:9 widescreen display.
More details and pictures of the Sony Ericsson SO903iTV BRAVIA phone after the jump.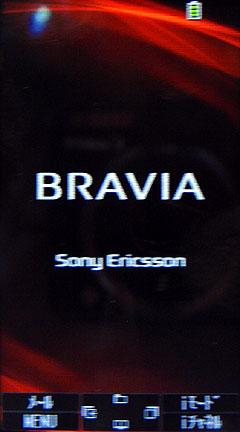 The SO903iTV is a clamshell device, but you can also fold the screen over a full 360 degrees and snap it back into the casing in a similar way to a tablet PC.
You can also record TV onto a 2GB memory card.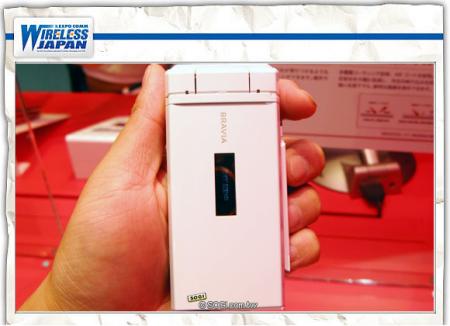 Naturally, the SO903iTV also comes with a camera, but it's only a 2 megapixel version, and an average one at that.
Still, with a BRAVIA TV screen to watch TV on, you probably won't be all that interested in taking pictures anyway.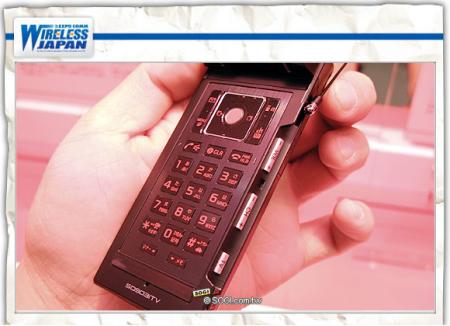 Obviously, this great looking mobile TV phone from Sony Ericsson isn't available in Europe or the US – in fact, it's destined for the Japanese market only.
This is a great shame, as although it's not a super-phone with hundreds of different features (like the Nokia N95, for example), it would be great to see a phone with the legendary BRAVIA brand on it.
[Source: Sogi.com]