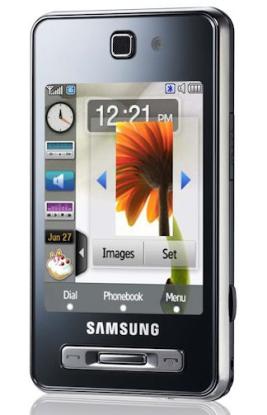 This week's top ten mobile phones for the UK market shows Samsung on a roll, with five of its phones in the list of bestsellers, including the number one spot. Topping the lot is the Samsung F480 Tocco, which was only released a few months ago.
It's no surprise, though, as the Tocco is a great, full featured touchscreen phone that gives the iPhone a run for its money. Five megapixel camera with auto-focus, great flash and face detection, plus HSDPA and haptic user interface make the Tocco a seriously well-equipped mobile phone.
More surprising, perhaps, is the Nokia N95, which is still the number 2 and the number 8 best seller despite being around since March 2007. The N95 has always been a high-end mobile phone, and the fact that it's still number 2 shows just how far ahead of the competition it was when it launched, as its features still set the benchmark for other high end mobile phones.
Check out the full list of the week's top ten mobile phones after the jump.

The week's top ten mobile phones
OK, here's the complete list of this week's top ten mobile phones, courtesy of Dial-a-Phone:
It's no surprise that there are no Motorola phones in the top, as it reflects they're declining share of the mobile phone market. What is surprising, though, is the lack of any LG phones in the line up. LG had considerable success with its LG Chocolate and LG Shine range of phones; looks like they needs another killer series of phones if it's to break back into the top ten again.