Touchscreen phones may be all the rage, but if you need the physical feedback of a genuine QWERTY keyboard on your phone, they're just not up to the job.
Whether you're after a QWERTY business phone, a social media phone, or you just want a great smartphone with a physical QWERTY keyboard because you just can't make the transition to the virtual keyboard, don't worry – there's a QWERTY smartphone out there just waiting for you!
To help you in your search, I've compiled this list of the 10 best QWERTY phones on the market either right now, or coming very soon (the next month or so, which is close enough!)
I've split the post into the following sections:
10 QWERTY phones, all in one post – let's check them out!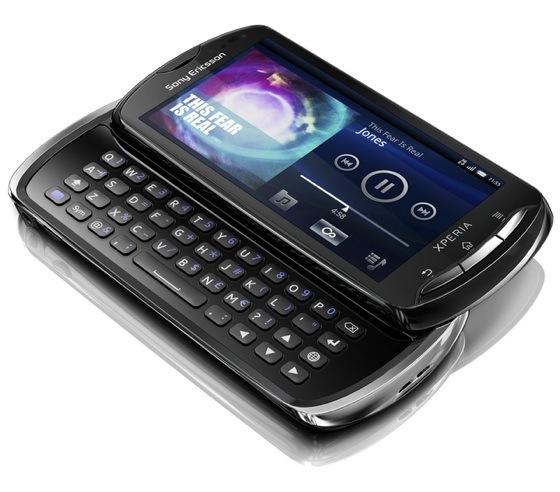 1. Blackberry Torch
The quintessential QWERTY keyboard phone, Blackberry is as much an icon in the business world as the iPhone is to the world of consumers. The Blackberry Torch is RIM's attempt to adapt to a world of touchscreen smartphones, while still keeping the traditional QWERTY keyboard that regular Blackberry users know and love.
The Torch tries to combine the best of both business and consumer worlds. For the business user, you get unparalleled customization and security options that enable companies to specify how much or how little their employees can customize their Torch. For many corporate IT department, this alone makes Blackberries the only phone to buy.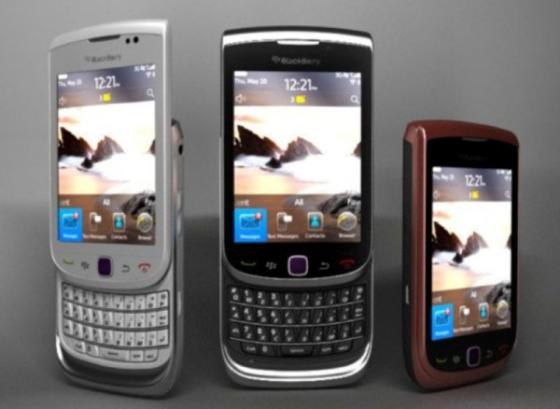 For consumers, the Torch is far more capable of playing media than any other Blackberry before it, and the new Blackberry OS 6 software that runs it is far slicker than the corporate Crackberries of old.
But it's still not quite as polished as an iPhone or an Android phone. The apps are afterthoughts, developed only after their equivalent iPhone and Android apps have been released, with little enthusiasm from the developers as porting old apps to a new platform is never as exciting as developing brand new ones.
The overall user experience, then, is far behind what consumers now expect. For business, though, the control and security it offers might make it the only solution to choose.
Best for:Security-conscious business IT departments
2. Nokia E6
The Nokia E6 is a direct competitor to Blackberry's business phones, and offers a very similar set of features. With a small QWERTY keyboard positioned beneath the screen, it even looks like a Blackberry, although its 8 megapixel camera and dual-LED flash is far superior.
The E6 comes with the usual range of Nokia's business-oriented apps, including calendar, contacts and email client, which can connect seamlessly to pretty much any corporate email server your company uses.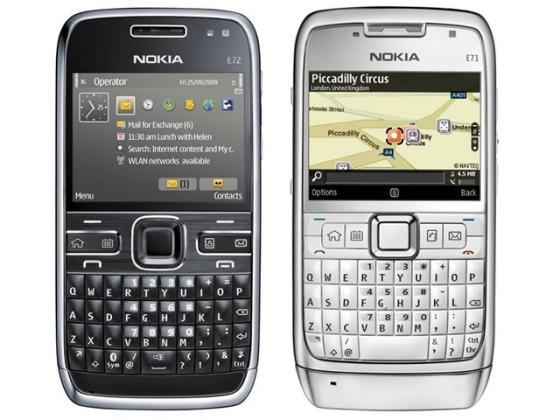 Unfortunately, it doesn't offer a great user experience. Still using the now defunct Symbian operating system, the E6 is slow, its browser renders Web pages badly and the user interface looks tired and clunky. Worse, as it's a Nokia, you'll have to use Nokia's own Ovi Maps rather than the superior Google Maps if you want to do any form of navigation.
Best for:Business people who hate Blackberry
3. Samsung Galaxy Pro review
The Galaxy Pro is Samsung's attempt to take on Blackberry, but using Android rather than Symbian. The benefits of this approach include a much smoother user experience with faster Web browsing, more responsive interface, and full use of Google Maps, calendar and Gmail. There's also a great music player on board, 3.5mm headphone socket,and the ability to tether your laptop to the Galaxy Pro for mobile Internet connectivity no matter where you are.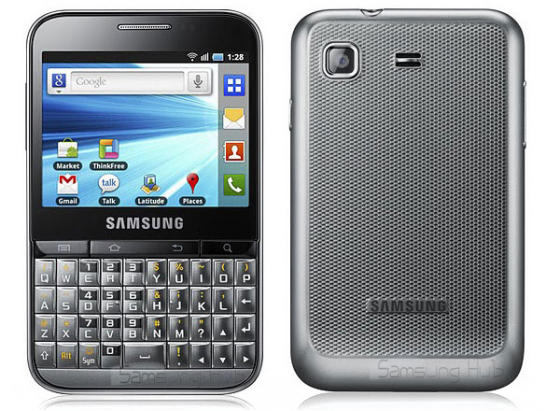 The Galaxy Pro is wider than the Blackberry 8250, which gives more freedom to use the keyboard, and gives more room for the screen, which, at 2.8″, is perfectly adequate for business use. Unfortunately, the screen resolution is poor and there's no multi-touch, so this really does feel like a cut-down smartphone rather than a good business phone. Completing this feel is the poor camera, which at just 3 megapixels, is clearly an afterthought by Samsung who presumably found it in the parts bin of a 2007 model!
The Galaxy Pro, then, is a good, cheap smartphone with handy tethering abilities, but is clearly built down to a price rather than competing on features.
Best for: the business on a budget.