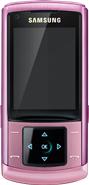 What mobile phone should you buy your girlfriend, wife or daughter this Christmas? Tricky one, isn't it. Not only must it be good in terms of features, it has to look good, too. Fortunately, we've compiled a list of the ten best mobile phones aimed at women, just in time for Christmas.
Not all of them are pink – some are even burgundy! – but they're all undeniably gorgeous, while featuring some killer features that make you the hero of Christmas in her eyes.
Without further ado, then, read on to find the best mobile phone you can get for your other half this side of Christmas.

10. LG Viewty KU990 – in Purple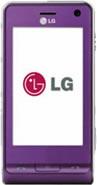 OK, so purple might no be everyone's idea of a good looking colour, but it's certainly different and more refreshing than the standard mobile phone black these blocks normally come in.
The new LG Viewty KU990 isn't exactly underspecced, either. Featuring a 5 megapixel camera, and video recording at 120 frames per second for slow motion playback, it's a gadget-lovers drream, and with a touchscreen interface as well, it's got the sleek designer appeal she'll love.
Better still, there are some great deals on offer including free Nintendo Wiis, iPod Touches and XBox 360s being thrown in to tempt you further.
Buy the LG Viewty in Purple from just £10.
9. Samsung Tocco F480 in Pink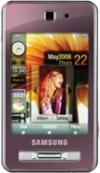 Another touchscreen phone, the Samsung Tocco F480 also comes with a good range of features. As well as the touchscreen interface, which features a desktop with icons that can be pushed around, the Tocco also comes with a 5 megapixel camera, super-fast 7.2Mbps downloads, and an MP3 player and FM radio.
And although it's pink, it's an understated, more subtle hue, so it looks suitably feminine without shouting out "I'm for girls!"
Cheaper than the Viewty, the Tocco is also being bundled with all sorts of goodies, from a Nintendo Wii to a £150 cashback deal, and all for free!
Buy the Samsung Tocco F480 for, well, nothing, now!
8. Samsung U600 in Baby Pink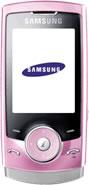 For those who do love the uber-pink look, there's the Samsung U600. A slider phone, the U600 has always been popular with women because it looks great and is seriously thin, at just 10.9mm thick.
It's not as feature-packed as the Viewty or the Tocco, coming with just a 3.2 megapixel camera, MP3 player and FM radio, but if the lady in your life loves looks and sleek design – and you're on a bit of a budget – you can't go far wrong with the Samsung U600.
You can pick up a Samsung U600 in pink today from free, and get a free Wii, unlimited texts, and £130 cashback all throw in. Now that's one way of beating the credit crunch!
7. Samsung Soul U900 in Pink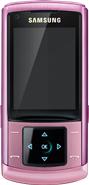 If it's a slim pink phone you're after, but you want all the features thrown into it as well, then go for the U600's bigger brother, the U900 Soul. The Samsung Soul has been one of Samsung's best selling phones. With a 5 megapixel camera with face detection, 7.2Mbs downloads and an MP3 player that features a digital amp by none other than Bang & Olufsen, the Samsung Soul looks and sounds seriously classy.
There's no touchscreen, but it's a sleek slider with neat OLED navigation keys on the front that change according to the functions being used.
You can buy the Samsung U900 Soul for free at the moment, and get unlimited texts and £195 cashback thrown in.
6. Sony Ericsson C902 in Red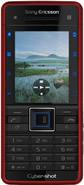 As camera phones go, the Sony Ericsson C902 is a tough one to beat. With Sony Ericsson's legendary Cyber Shot camera internals powering the 5 megapixel photo-taking features of this phone, the C902 produces glorious images that beat nearly all other camera phones out there. The C902 achieves this with high quality parts, face detection, auto-focus and image stabilization.
It's also the slimmest 5 megapixel camera phone, at just 10.9mm thin, and with its red sides and back set against its black fascia, it makes a bold, yet warmly elegant statement. The C902 is perfect for the girl in your life who likes her tech, loves her pictures, yet still wants her phone to look seriously cool.
You can buy the Sony Ericsson C902 for free, and get a free Nintendo Wii Fit, unlimited text messages and £85 cashback thrown into the deal.
5. Nokia N95 Red Sport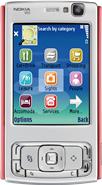 The Nokia N95 has been Nokia's best selling mobile phone for over 18 months now. So powerful is the N95, it's easier to list what it doesn't come with. That would be less interesting, though, so here are some the things it does feature: 5 megapixel camera, WiFi, DVD-quality video recording, high speed 3.6MBs downloads, MP3 player, FM radio, GPS Sat-Nav – the list just goes on and on.
Now in a lively red "Sports" livery, the N95 still looks seriously cool, with the red and silver contrasting nicely to add a bit of glam. The combination of top features, good looks, and some amazing deals that are now being offered on this wonder phone, make the N95 a tough phone to beat. If you girl has gadget-lust, get her a Nokia N95.
You can pick up a Nokia N95 today for just £35 and get a free 16GB iPod Touch, 512MB memory card and free unlimited landline calls.
4. Blackberry Pearl 8110 in pink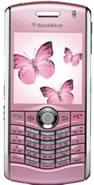 If your other half is a crackberry addict and a lover of pink, then you have to go for the Blackberry Pearl 8110. The pink might be a little too gaudy for some, but I know some women who rave over this object of rare desire.
Primarily intended as a business phone, the Blackberry 8110 isn't short on features. In addition to the array of messaging services provided, including email, browser, text messaging (SMS and MMS), instant messaging, and organiser applications,you also get a digital camera, MP3 player, and even SAt-Nav GPS. If it's office cred the girl in your life is after, you've gotta get her a Blackberry!
You can buy the Blackberry Pearl 8110 now for free, with half price line rental for the first 6 months.
3. Blackberry Pearl 8120 in Red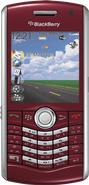 If the Blackberry Pearl 8110 in pink is too much for your other half, but you still want to get her a Blackberry, go for the Blackberry 8120 in red.
No GPS, but with a 2 megapixel camera, WiFi, media player and an understated sophisticated quality about it, the Blackberry 8120 is a must for the businesswoman in your life who thinks pink is the next best thing to divorce!
It's still got all the same messaging features that Blackberry are famous for, so she can still be hooked on the near constant stream of messages that drive non-Blackberry users nuts, but with a sleek red finish, the Blackberry Pearl 8120 makes much of a statement than the classic black Blackberry.
You can buy the Blackberry Pearl 8120 today for free with half price line rental.
2. LG KS360 in Pink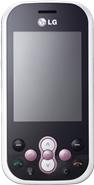 If you're still after a phone that's great for office-based messaging, yet is also just as at home at, well, home, then go for the LG KS360. Featuring a touchscreen interface, the LG KS360 also comes witha slide-out QWERTY keyboard, making text messages, emails and instant messages a snap.
In addition, the KS360 also comes with a 2 megapixel camera, MP3 player, Web browser, and FM radio, and with its subtle pink shading around the edges and the back, it looks feminine without looking too girly.
You can buy the LG KS360 today for free, and get a free iPod Touch, unlimited text messages, and £120 cashback! That has to be the bargain of the season!
1. Sony Ericsson W890i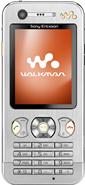 Finally, the number 1 mobile phone to get the lady in your life – the Sony Ericsson W890i. And yes, it's not pink, or any shade of red – it's silver. It's not as feature-packed as some of the other phones here, either. Sure it's got a 3.2 megapixel camera, fantastic sound quality and 3.6Mbs downloads, but there's no touchscreen, Sat-Nav or any of the other myriad features you could squeeze into a mobile phone.
What it does have, though, in bucketloads, is style. The W890i is seriously slim at just 9.9mm, super-light at just 78 grams, and with its metal finish in glorious silver, it makes a superb fashion statement.
The reason I've listed it as number 1 it's because it's the phone of choice for nearly all of my female friends who positively rave about it. As soon as one went out and bought one, nearly all of their friends followed suit, and are all, without exception, delighted with it.
If there's one phone you can guarantee will be a hit with your significant other this year, go for the Sony Ericsson W890i. She'll love it, and you for getting it for her, and what more could you ask for this Christmas?
You can buy the Sony Ericsson W890i for free and get a free iPod Nano and unlimited text messages thrown in. If that doesn't suit you, pay a bit more, and get a free Nintendo Wii, PS3, iPod Touch or XBox 360, and make both your Christmases a happy one!