Samsug have been showing off the Samsung Galaxy S at this year's CTIA 2010 even in Las Vegas. The Galaxy S is a new Android 2.1 smartphone from that brings with it the best display technology of any mobile phone – Samsung's brand new Super AMOLED display.
Anyone who's tried to use a mobile phone on a sunny day will instantly see the benefits of Samsung's new tech as soon as they take the Galaxy S outdoors. The Super AMOLED display is stunningly bright and crystal clear in virtually any conditions.
Fortunately, Samsung have recognized that a screen this good should be shown off a bit, so they've endowed their latest Android phone with a range of multimedia features that make it an absolute beast!
Check out the full Galaxy S spec after the jump.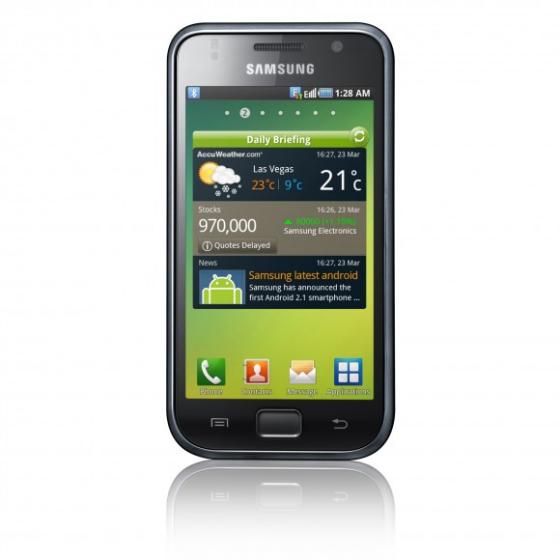 Samsung Galaxy S Overview
The Super AMOLED display tech of the Galaxy S offers much less reflection than traditional mobile phone screens, can be seen in a much wider viewing angle, and offers super-fast touchscreen response.
The result is a screen that has to be seen to be believed.
And to show it off at its best, Samsung have endowed the Galaxy S with a 4″ screen, the ability to playback and record 720p HD video, and Samsung's mDNIe (mobile Digital Natural Image engine), which boosts the display even further, making colours and detail much crisper.
The Galaxy S uses Android 2.1, Google's latest mobile OS, and is powered by the increasingly common 1GHz Qualcomm Snapdragon processor. It also comes with 8GB or 16GB of onboard RAM, and can be expanded by an extra 32GB via microSD card to give a whopping 48GB of storage.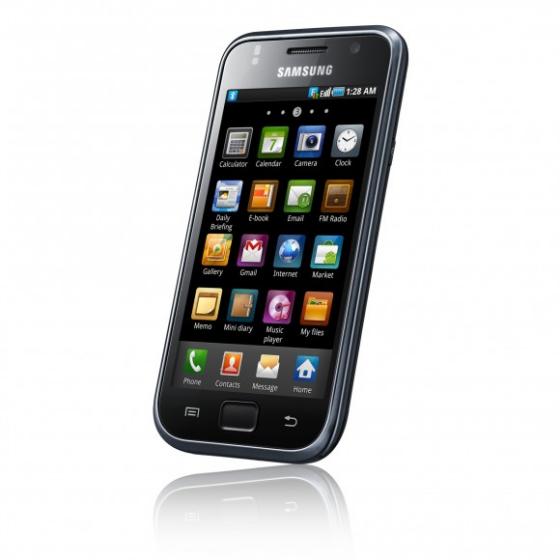 Built-in Augmented Reality apps
As well as the superb display tech, Samsung have shown they're in tune with the latest Android developments by equipping the Galaxy S with a range of cutting edge social network and augmented reality apps.
Preloaded with the Galaxy S, therefore, comes the Layar Reality Browser, which overlays info onto the world around you via the Galaxy S's screen and camera. There's also Samsung's own Social Hub app, which integrates your social networks into your phone's contacts, updates, email, etc., and Swype, which offers an innovative and extremely effective way of entering text on a touchscreen keyboard.
Throw in DLNA, which lets the Galaxy S sahre media with tonnes of different gadgets, such as cameras, HDTVs and your PC, and Samsung's Home Cradle, which turns the Galaxy S into a digital photo frame and music station, and you've got another smartphone fighting for top billing.
The Samsung Galaxy S sounds like it's going to be a cracking phone when it's launched later this year, and I can't wait to get my hands on one.
[Source: Slashphone]