If a two year contract makes you uneasy, but you really really want a top-end Android smartphone, then this is the deal for you: A Samsung Galaxy S for free for £35 a month on a 12 month contract.
That's right – after only a year, the phone's yours, and you're free to go and get another one if you wish!
But the deal offers much more than a short contract – it offers you several unexpected benefits, not least of which is choice, flexibility and peace of mind. Oh, and a cracking smartphone that's only going to get better with age!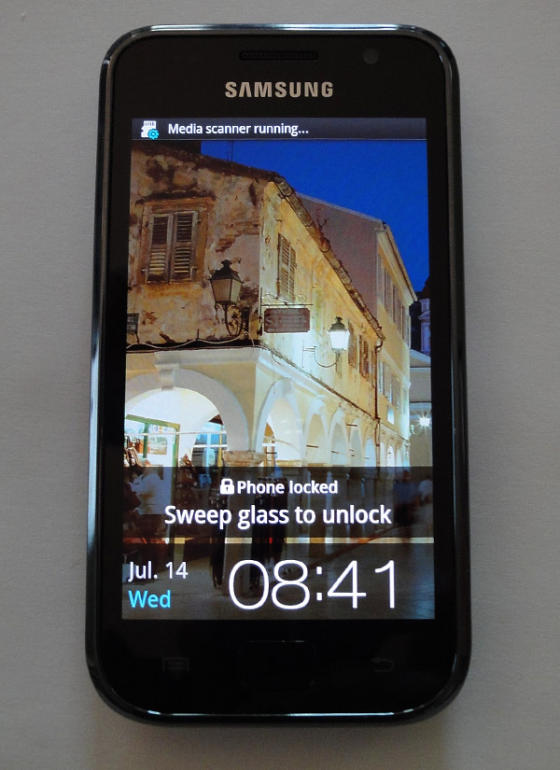 5 reasons to buy the Galaxy S on a 12 month contract
1. The Samsung Galaxy S is a fantastic phone
Despite being 9 months old, the Galaxy S can still hold its own amongst its superphone competitors. It has the best screen and fastest processor of any 2010 phone, is super-responsive, and is packed with every smartphone feature you could ever want.
2. It's getting Android Gingerbread next month so you get a brand new phone
Samsung has confirmed that the very latest version of Android, called Gingerbread, will be available for the Galaxy S in just a month or so's time. Gingerbread adds a few nice features to the Galaxy S's version of Android (Froyo), but more importantly, it's even faster and is far more stable.
The advantage of this is that if you buy a Galaxy S now, you effectively get a brand new phone in a month or so's time when the new version of Android is released for it.
3. You get to upgrade in just 12 months' time
I hate 24 month contracts, but if you want the latest smartphone, that's what you have to sign up for. Take me with my Desire HD. I bought it last November, meaning I've still got over 15 months to go before I can upgrade. Don't get me wrong, I'm happy with the Desire HD, but with dual-core and 3D phones on sale in a few weeks' time, I'm not sure how happy I'll be with it in 15 months' time!
With this deal, you don't need to worry – just buy the Galaxy S, then buy another phone in a year's time.
4. Money back after 12 months
Do you know how much you can sell a Galaxy S for from the likes of MazumaMobile? £157! Although it won't be worth that in 12 months' time, it should still be worth around £100 or so. Which means you can buy the Galaxy S now, get a much better phone in 12 months, and get £100 in your pocket!
5. A great way to try Android
If you've never tried a smartphone or an Android phone before, it's a great way to start without committing too much. If you don't like it, you dont't need to worry – you've only got it for 12 months, rather than the two years you're normally stuck with.
I guarantee, though, the Galaxy S will not disappoint you – in fact, it'll only whet your appetite for an even more powerful smartphone. Which is OK, because you can upgrade, remember, in just 12 months' time!
If only every phone was offered on a 12 month contract!
Click here for more details of the Samsung Galaxy S on a 12 month contract >>