I've been wanting to do a Google Nexus S review since it first launched at the end of 2010, and now it's just been reduced in price, it seems the perfect time to see what Samsung has done with Google's 2nd generation "pure Android" phone.
The Google Nexus S is the first – and so far the only – phone to feature the very latest version (2.3) of Android, codenamed Gingerbread. This version brings with it some nifty new features that makes the whole Android experience the best yet, while the extra hardware features that Samsung has equipped the Nexus S with make it a genuinely exciting phone to own that will have all your mates asking you what it is and what it can do.
The Nexus S is filled with possiblities and endless options for the future, making it a phone that will continue to surprise you – and give you geek bragging rights – for years to come.
What are these surprises, though? Why should you buy the Nexus S when so many great new phones are about to come out, and what makes it such a unique proposition?
Well, let's find out!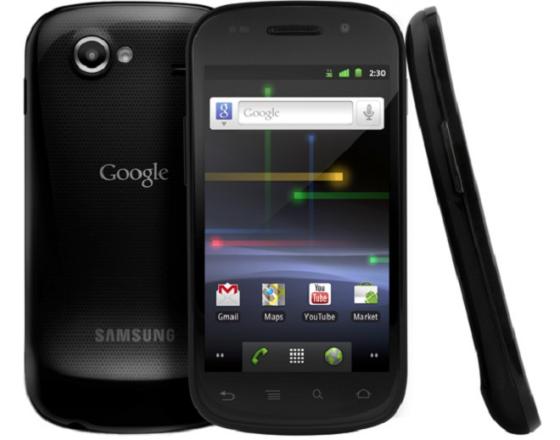 Google Nexus S overiew
In many ways, the Google Nexus S is a Samsung Galaxy S with a few extra features. That's not a bad thing – the Galaxy S was the second best Android phone on the market throughout 2010 and only lost out to the HTC Desire HD because its camera had no flash. The Nexus S fixes that flaw instantly with the use of a very good LED flash – and then goes on and adds a tonne of new features that makes the Nexus S a truly unique smartphone.
For example, Samsung, the Nexus S's manufacturer, has equipped the Nexus S with an intriguing curved screen that's even better than that of the Galaxy S, as well as placing a Near Field Communication (NFC) chip inside that makes it almost unique amongst mobile phones.
So with a curved screen and a chip for contactless data transfer, the Nexus S really is starting to look like the phone of the future – but one that's on sale now and already at a reduced price! And that's before we talk about Android!
But more of that in a moment. In the meantime, let's look at the highlights of the Nexus S.
What you'll love about the Google Nexus S
For the most part, the Nexus S is an enhanced Samsung Galaxy S, so if I miss out a feature, read my Samsung Galaxy S review to find out what that phone has. If the Galaxy S has it, so too does the Nexus S, or something much much better!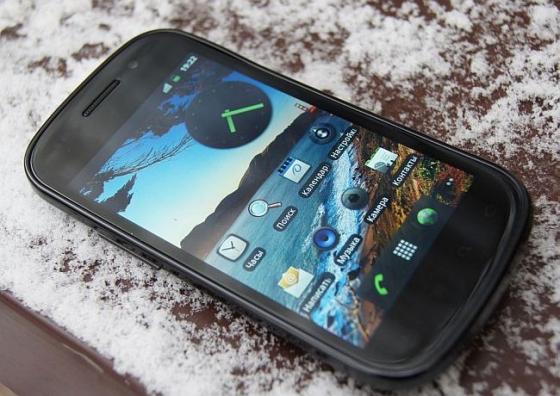 The highlights of the Nexus S, then, include the following:
superb geek kudos as it's only the second phone in history to be a 'Pure Android' phone officially commissioned and sanctioned by Google;
guaranteed to always be ahead of every other Android phone, as it will be the first device to get any new version of Android (and with so many different versions being released this year, that's going to be a major plus – just ask Sony Ericsson Xperia X10 owners, who never got past version 2.1 before Sony Ericsson stopped releasing updates!)
the first phone in the world to get Google Android Gingerbread, letting you see what the new OS has to offer right now – months before your friends do;
unique curved screen that looks beautiful and has no equivalent on any other phone;
NFC chip for contactless payments built-in, letting you use the Nexus S as your mobile wallet;
two cameras let you take great photos with the 5 megapixel rear camera (complete with flash and auto-focus!) or make video calls with the front facing 1.3 megapixel camera;
precision motion-control sensors with unique three-axis gyroscope built-in;
take great quality videos at 720p HD at 30 frames per second;
store your entire music and video library onboard with its 16GB of memory built-in;
blistering preformance thanks to the Samsung 1GHz Hummingbird chip and the optimized and streamlined Android Gingerbread code (the benefit of running a pure Android phone means no delay caused by a custom user interface).
make free phone calls that the networks can't stop using the Nexus S's built-in SIP app (which works using VoIP, and is similar in operation to Skype);
turn the Nexus S into a mobile WiFi hotspot and use it to connect up to five other devices to the Internet.
the fastest Web browser of any mobile, complete with full Flash 10.1, HTML 5 and pinch-touch zooming
Throw in all the newness of Android Gingerbread and you've got yourself a smartphone that's very different from any other on the market. From the unique hardware such as the curved screen, three-axis gyroscope and NFC chip, to the uniqueness of always having the very latest version of Android, every inch of the Nexus S shouts "early adoter"!
If Android means a lot to you, you have to buy the Nexus S – even more so now it's price has just been reduced! You'll always be at the bleeding edge of the Android curve, as Google pushes new versions of Android to Nexus phones first.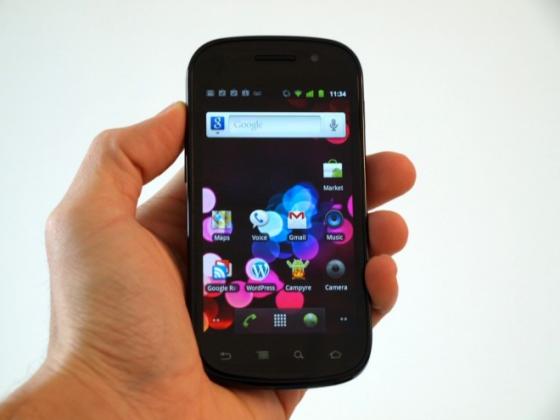 How the Nexus S will keep on getting better
The Nexus S really is a phone for the future. Android Gingerbread is already installed on it now – try finding it on any other phone and you'll be sorely disappointed. So as soon as you take it out of the box, you're using a phone with a mobile OS that's more advanced than any other Android smartphone.
But it'll stay more advanced as time goes on as the Nexus S will always get the latest version of Android before any other phone.
But that's not all: the Nexus S is fitted with some very exotic kit that marks it out as a phone that'll stay on the cutting edge even as the cutting edge is, er, still cutting!
Find out what Google's up to with NFC
Take, for example, the NFC chip buried away inside the Nexus S. This lets you read RFID tags embedded in posters, or make payments contactlessly similar to the latest credit cards or Oyster cards on the London underground.
Nobody yet knows what Google's plans are with NFC, but if you buy a Nexus S, one thing's for sure – you'll be the very first to find out!
Unique Three-Axis gyroscope
In over five years of writing about mobile phones, I never thought I'd mention the phrase "three axis gyroscope", yet that's exactly what the Nexus S has. This enables extremely-precise motion control, which can be used not just for super-responsive game controlling, but also in many location-based apps.
Combined with GPS and the built-in compass, the Nexus S knows exactly where it is on earth, which way up it is, which direction it's pointing in, and where and in which direction it's moving in. In other words, it knows where it is and where it's heading even more accurately than you do!
What can you do with this new-found precision? Some rather neat Augmented Reality apps that are coming on the horizon are about to show you, as indeed will a new generation of games – all of which you'll be able to make the most of with the Nexus S.
Do things the networks don't want you to do
Smartphones have been able to use Skype for some time now, but you'd never know – most network operators will only sell smartphones with Skype disabled as they're afraid it'll eat up their juicy voice call revenue (Skype uses the data network rather than the voice network, and so if you have an unlimited data plan, your Skype calls are free!)
But the Nexus S doesn't have this problem. The Nexus S features SIP, a technology that lets you use the internet to make voice calls using any of the dozens of SIP-based you can find on the Android Market. Because SIP is built into Android – and because Google wants the Nexus S to be a showcase for everything that Android can do – SIP is not disabled, and nor can it be by the networks.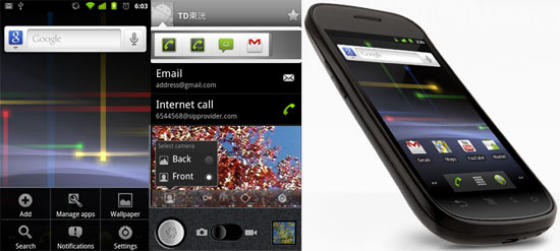 The same applies to tethering. The Nexus S can be turned into a mobile hotspot, allowing up to five other devices (suchas laptops) to connect to it via WiFi, and then out onto the Internet. Again, many other smartphones will do this, but it's another service that can be hobbled by the networks. But not on the Nexus S!
The Nexus S – not just for geeks!
At this stage, you might be thinking the Nexus S is a geek's wet dream – and you'd be right! But it's not purely for geeks. It's actually one of the best Android phones on the market right now, and with its new price reduction, it's an absolute bargain.
If you're even a little bit geeky, the Nexus S is absolutely the best phone you can buy at the moment. Being able to say your phone is a Nexus gives you huge bragging rights, as Nexus phones are actually quite rare (simply because they're not advertised like the more consumer-friendly phones).
It's a Pure Android experience, it's always on the cutting edge of Android, and it's the phone that Google sees as the benchmark for Android that all other Android phones must strive to reach.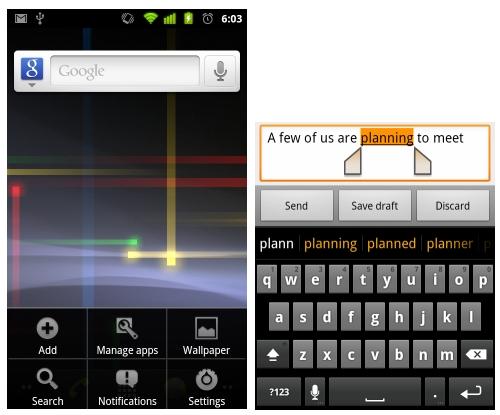 That's not a bad thing to say about your phone, however geeky you are!
But even if you're not a geek, the Nexus S is a superb phone in nearly every way. It's supremely quick so you'll never have to worry about waiting for a laggy user interface to catch up with you. Android Gingerbread has been redesigned to be much more intuitive, and has a nifty new virtual keyboard that makes typing much easier than it's ever been on an Android phone.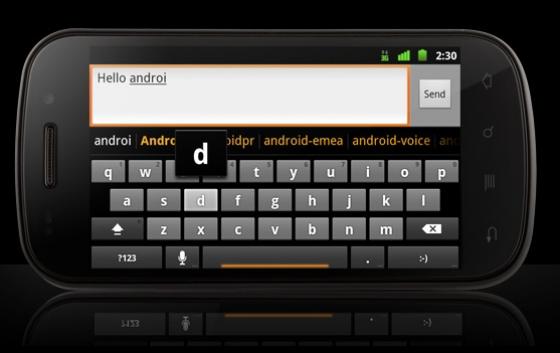 It's got all manner of nifty new user interface tweeks that make it really stand out from any other version of Android, and just makes the phone work so much better, while looking better at the same time.
And talking of looks, the phone looks absolutely stunning. It's front cover is a single solid piece of curved glass, with the screen itself curving as well to give an almost unbelievable viewing angle. The screen uses Samsung's legendary Super AMOLED technology, and so has super-deep blacks, superb contrast, and strong, vibrant colours.
Combined with Android Gingerbread, the result is a phone that looks almost exotic, as if it's been sent direct from Google's R&D lab and shouldn't actually be seen out on the streets!
I guarantee you'll get a reaction when you show your mates your new Nexus S.
All the features you'd expect from an Android phone
And don't worry about the other features you'd expect form an Android phone – the Nexus S still comes equipped with every sensor you could want, including GPS compass, proximity and more, as well as cameras, video capture and playback, and huge memory.
It's even got a large 1500mAh battery, which, combined with the very efficient Android Gingerbread code, gives an extremely healthy day and a half of battery life (although obviously less if you use battery-intensive features such as GPS).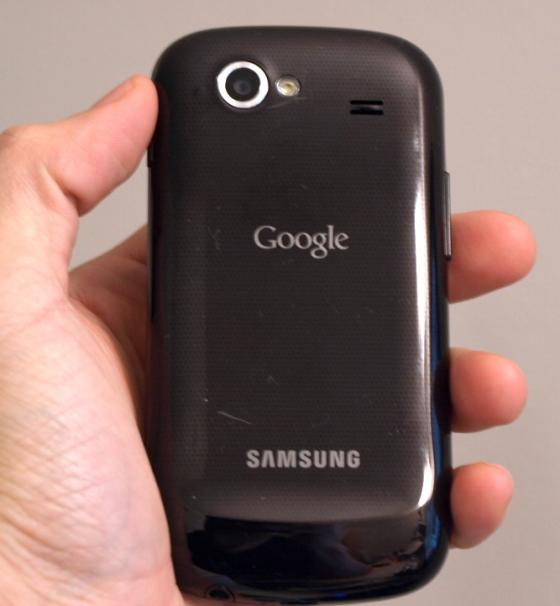 In addition, the Nexus S takes great quality photos in daylight or darkness, captures great quality video at 720p, and plays back videos in a variety of different formats.
And if you have a video in a format that the Nexus S doesn't support, just download a suitable app from the Android marketplace that does support your video's format. You can even find the app from your desktop's browser and push it directly to the phone, if you'd prefer.
Things you won't like about the Nexus S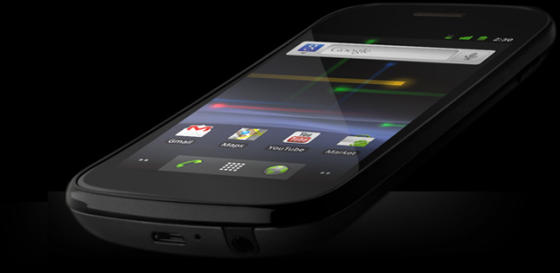 Despite all the great things the nexus S has going for it, it's not perfect. Perhaps its biggest drawback is that it has no memory-card slot, so you can't add extra storage. Fortunately it's got 16GB on-board, so this is unlikely to be an issue, but it's still annoying.
The back of the device is also disappointingly plastic. Again, this isn't a huge issue, but compared to the marvellous solid slab of aluminium on handsets such as the Desire HD, it's a bit of a let-down, particularly when compared to how stylish the front of the Nexus S is. On the plus side, it does make the Nexus S a lot lighter.
Finally, the camera's only 5 megapixels. But hey, it's a smartphone not a cameraphone, and 5 megapixels are plenty!
Video reviews of the Google Nexus S
OK, enough of my waffling! Check out the Nexus S in action for yourself with these video reviews.
Should you buy the Nexus S?
By now, you should have gotten the idea that I'm a big fan of the Nexus S. If I hadn't have bought the Desire HD when it first came out, I would be holding a Nexus S in my hands right now – it's that good!
If you're an Android fan, you absolutely have to buy a Nexus S, particularly now it's been reduced in price. Nothing shows your Android colours quite as loud as a Nexus phone, and the Nexus S is the best Android phone on the market today.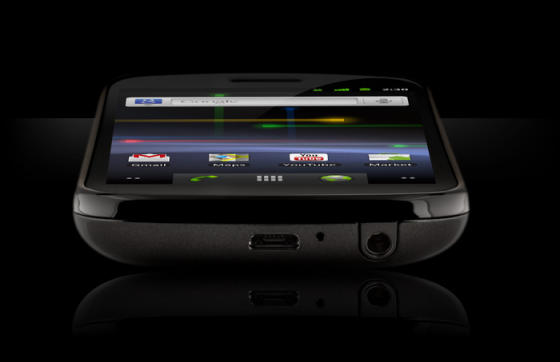 Will it be the best Android phone tomorrow? Of course not – the mobile industry moves too fast for that, and with MWC just a week away, there's a whole world of new Android phones with fancier features jsut waiting to come out.
But here's the best bit: because there are newer phones coming out, the Nexus S has been reduced in price, and so is at least £10 a month less than these new kids on the block. Better still, the Nexus S will always have the latest version of Android before even the newer phones, so you'll always stay one step ahead.
And with the NFC chip and three-axis gyroscope aboard, Google has done everything it can to futureproof the Nexus S, ensuring that whatever Google's up to with these new technologies, you'll be able to join in right from the very start.
If you want to buy the Nexus S at its new reduced price, check out this brand new deal now.
Highly recommended!