If you're reading this HTC Desire S review to see how much it differs from the original Desire, you're in good company – it's one of the reasons I'm writing it! We already have the Desire HD and Incredible S from HTC, while the original Desire is still on sale. So where does the new Desire S fit into HTC's plans, and more importantly, is it good enough to buy?
Only one way to find out – review!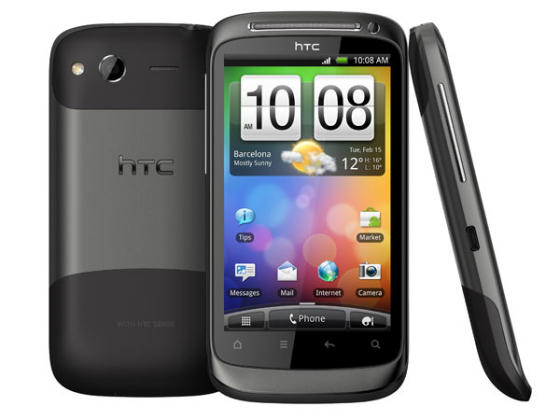 HTC Desire S Overview
The HTC Desire S is a new 1GHz Android Gingerbread phone that follows firmly in the footsteps of its elder brother, the original Desire. When first launched early last year, the Desire (which was just a re-skinned Google Nexus One) was for a long time the most feature-packed Android phone around. Its combination of amazing features, beautiful HTC Sense user interface, snappy responsiveness and light weight set the benchmark for all Android phones to beat.
With the new Desire S, though, its aim is no longer to be the King of Android smartphones; rather, it's to be an extremely competent – and affordable – mid-range Android phone that's been touched up a bit, and given some glorious new little tweaks.
The result is a refreshed version of an old classic (and by old, I mean bearly 12 months old!) that's been brought bang up-to-date and is a seriously good bargain. It may not challenge the likes of the dual-core Motorola Atrix and Samsung Galaxy S II for the title of best Android smartphone, but it's certainly going to take some beating in terms of value for money.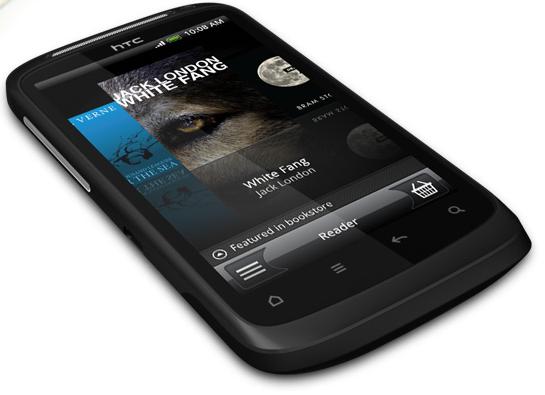 Things you'll love about the HTC Desire S
Here are the headline features of the Desire S that make it such a good deal:
Next-gen 1GHz Snapdragon processor is 30% faster than that used in the original Desire
Updated HTC Sense user interface is now the slickest mobile interface on the market
Class-leading Web browser gives a full desktop browsing experience, complete with HTML5, CSS3 and full Flash support
Runs the latest version of Android (Gingerbread, version 2.4), which is super-fast and bug-free
Connect other devices to the Internet through the Desire S, which can act as a mobile WiFi hotspot
Perfect proportions, with a 3.7″ screen and a smooth aluminium unibody design
Capture your memories with a 5 megapixel autofocus camera with Power LED flash
Make video calls with its 1.3 megapixel front-facing camera
Great video recording abilities, with a 720p HD camcorder
Super-fast HSDPA tech gives you download speeds of 14.4Mbps over your 3G network
Even faster Wi-Fi 802.11b/g/n
Store hundreds of apps thanks to its 768MB of internal RAM
Store thousands of tunes with its microSD slot that can take 48GB microSD cards
Large 1450mAh battery means you don't have to worry about recharging
All the sensors you'd expect from an Android device, including GPS, proximity detector, digital compass, ambient light sensor and accelerometer.
See what I mean? Every highlight of the original Desire has been given a polish, resulting in a phone that, for the money, simply has no competitors.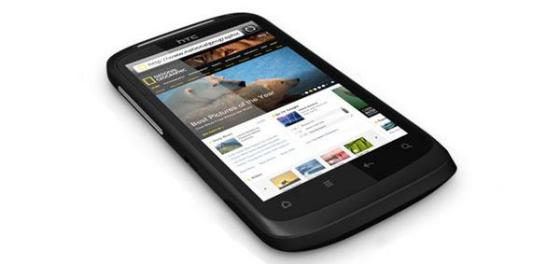 Where does the Desire S fit into HTC's new family of phones?
If you go to your online mobile phone store, you'll find the following four HTC phones on sale:
HTC Desire
HTC Desire S
HTC Desire HD
HTC Incredible S
The photo below, from SlashGear, shows, from left to right, the Desire HD, the Incredible S and Desire S side-by-side.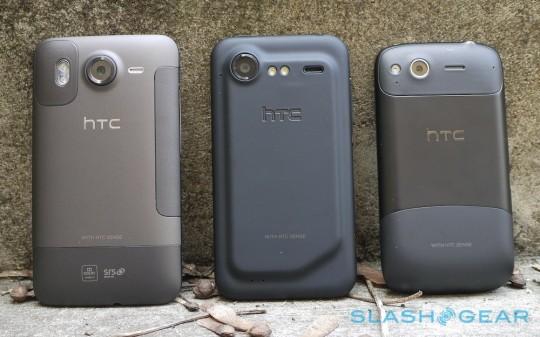 Apart from the confusingly similar names, where do they all fit in with each other?
Here's where:
As you can see, the names are confusing, and the phones themselves are as well, as there's not that much to choose between them.
To help you out, you can read my hands-on HTC Desire HD review, my Incredible S review, which compares the Incredible S to the Desire HD, and of course this Desire S review. And if that still hasn't helped you, just flip a coin!
Video reviews of the HTC Desire S
To see the Desire S in action, check out these videos:
Should you buy the Desire S?
I often get asked by friends what phone I recommend, and before I can answer, I always ask what type of phone they want, what features are important to them, the size of the phone they're after, and what they're prepared to pay for it.
In the past, if ever my friends have said they've wanted a medium sized phone that uses Android, but which doesn't cost as much as the high-end phones, I've always had to compromise a bit. Android phones around the £20 a month mark have always been underpowered and tend to use the stock Android user interface.
Those that don't, such as the HTC Wildfire, skimp on features, such as the camera.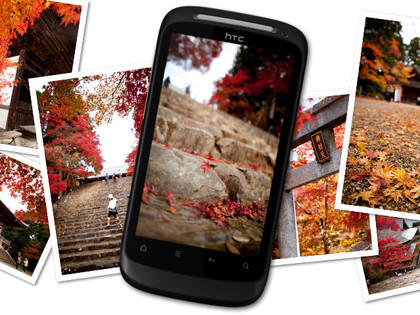 Now, though, I have a new champion – the HTC Desire S.
Its feature set is better than last year's top-end flagship smartphones, so there's no problem there. It runs the very latest version of Android, so it's bang up to date. It's as fast as the Desire HD, has a brand new user interface that really does shine, and offers all the nifty features of Android we've come to love.
And it fits right in the price-range of people who don't want to pay £35 a month for a top-end phone.
In other words, it's the perfect blend of flagship phone without the flagship price.
So if you want a cracking smartphone but you don't want to pay through the nose, check out the HTC Desire S deals that are on offer now.