Whoa! Hold the front page! Nokia CEO Stephen Elop just announced that Microsoft will be paying Nokia huge amounts of cash via mobile advertising as compensation for Nokia abandoning Symbain and leaping into bed with WinPho7.
At a press event at MWC 2011, Elop listed all the things Nokia was giving Microsoft (i.e.family and silver!). Clearly the thought "and what does Nokia get?" was the unspoken question ringing through the audience, so Elop answered by saying "…there's another element that comes out of this: we are also receiving a new source of revenue through advertising."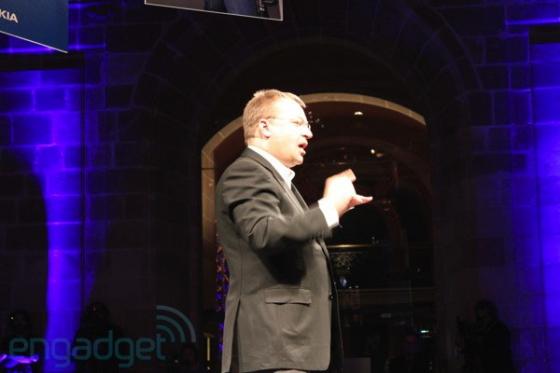 Advertising?!
Elop continued, somewhat unclearly:
"Nokia has placed a very important strategic bet on Microsoft, and Microsoft has placed a very important strategic bet on Nokia. And that is why we will succeed together. When you look at all of the value that we're contributing, the value transferred to Nokia is measured in the billions, not the millions. But there's one more that's worth noting. For all of the unique elements that Nokia's contributing, Microsoft is contributing to Nokia substantial monetary value towards Nokia because we're contributing all of these things."
This is huge – do other Windows Phone manufacturers also get a cut form mobile advertising? If not, will they continue to be Windows Phone manufacturers for very long?!