Nokia's press event at MWC 2011 has just finished and has been extremely revealing. First up, the transition from Symbian to Windows Phone will be carefully managed over the next couple of years. This is inevitable, as Nokia has no Windows Phone on the market, yet, but it still obviously needs to develop new phones, so for the res tof the year it will focus on mid-range Symbian phones.
There will also be fresh new Symbian products for the low-end of the market, and it's here that Symbian will focus on increasingly over the next couple of years. No new Symbian flagship phones – it's over, Symbian lovers (really glad this Website doesn't focus exlusviely on Symbian! AllAboutSymbian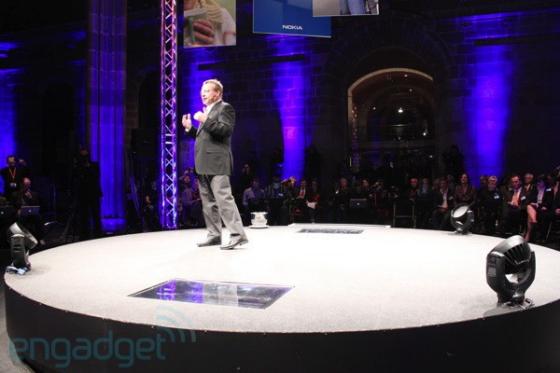 MeeGo a go go for 2011
The first MeeGo device will be released in 2011. It just won't get much publicity and will be designed for the same Nokia fanboys who bought the Nokia N900. And then will never be heard op again!
Apparently Intel (the other partner with Nokia developing MeeGo) only heard about Nokia's WinPho decision last week, roughly at the same time as the rest of the world – ouch!
When can we expect the first Nokia WinPho7 device?
Sometime in 2011 apparently. No news yet, but expect it in 4th quarter 2011, is my guess.
What about a Nokia/Microsoft merger?
Elop agreed that the two companies have an extraordinarily strong intellectual property portfolio, but that doens't mean the two are merging. But then again, with the strength of the bonds between these two companies, they don't need to formally merge – they've done so in all but name anyway.
Ex-Microsofties now have prominent seats on the board, Microsoft's platform and developer tools will be used ton Nokia's hardware, Nokia's services will be used across Microsoft's Web properties, and Nokia wil get a huge slab of money from Microsoft's mobile advertising as a reward for partnering so tightly.
See – it's a takeover in all but name, but one that quite handily doesn't require regulatory approval or paying millions of dollars to accountants!
Follow me on Twitter for more up-to-the-minute news!