Sony Ericsson has unveiled four of its new Xperia phones that will be launched throughout 2011 at today's press event at MWC 2011 – including the brilliant new Xperia Play, the Sony Ericsson PlayStation phone.
Many of these new smartphones have been leaked in one form or another, btu now the actual devices are here, let's take a look at what Sony Ericsson has in store for us for 2011.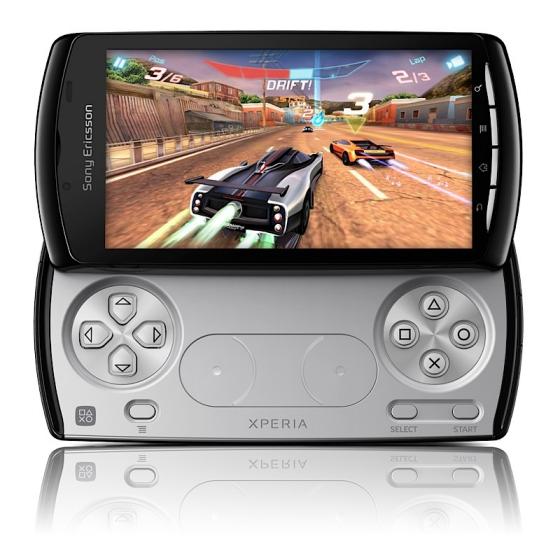 Sony Ericsson's Android phones for 2011
Sony Ericsson's now firmly committed to Android and it shows, with four brand new Android phones from the company all bearing the Xperia branding.
During its press event today, the company stated that it had been working on Android phones since 2008, and that last year, it sold more than 10,000,000 Android phones. That's a lot of phones, and it helped the company make a billion-dollar turn around from a giant loss in 2009 to making a small profit in 2010.
For 2011, Sony Ericsson is expecting big things. It's got four new phones on sale that I think will all do really well, and althogh technically they're not as good as the superphones from the likes of Samsung (no dual core phones, for example), as user experiences go, they're right up there with the best of them.
And at the end of the day, it's all about user experience, not the shoppin glist of features your phone has (you listening, LG?!). So enough of the waffle – let's see the phones!
Sony Ericsson Xperia Play
The most exciting announcment of the night was the Sony Ericsson Xperia Play, the company's first ever PlayStation phone. This device has been so widely anticipated that I won't be able to do it justice in this post – instead, I'll cover it more in depth with an Xperia Play preview later on.
Suffice to say the Xperia Play's graphics looks superb, which is exactly what you want from a gaming phone! There will be 50 titles available on its release including Guitar Hero, Dead Space, Assassin's Creed. Sony will also have a wide range of its original PlayStation 1 titles available as well (oooh, Driver and OddsWorld maybe?!)
The Xperia Play actually looks pretty cool, although it's not the best looking Sony Ericsson smartphone on show. The iconic PlayStation buttons alone, though, really help it to shine out from the compeition.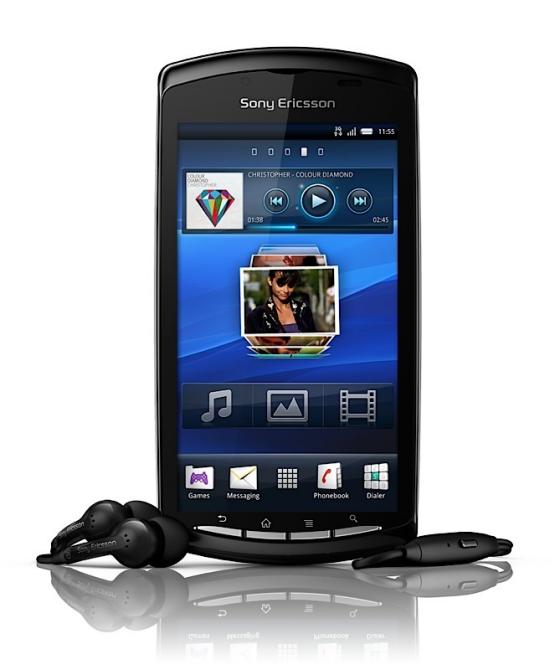 Unbelievably, Sony first began talking about a PlayStation phone back in 2005. Six years later, it's finally created one, but with so many other phones offering first class graphics, you have to wonder if they'd have been better releasing it last year when mobile gaming was just beginning to become noticed.
However, the PlayStation brand alone should ensure the Xperia Play's success, and together with a new PlayStation Suite and Certification programme that aims to license other products as "officially" supporting PlayStation Games, there should be a lot of publicity – and therefore sales – around this great new phone.
Other details include Android Gingerbread, multi-player supoprt for up to five players thanks to the WiFi HotSpot feature of Android, a brand new media player developed by Sony Ericsson specifically for the Xperia Play, and a new PlayStation store for downloading PlayStation games, complete with a CoverFlow-style app for choosing your games to download.
The Xperia Play has a single-core 1GHz Snapdragon processor, Adreno 205 graphics chip, 4″ screen, 5 megapixel camera with LED flash and stero speakers. In other words, specs that are far from stellar. It'll also be able to play games at 60 frames per second for a solid five hours, so those of you worrying about battery life can relax!
However, it's not the features that make the PlayStation phone what it is – it's its ability to play PlayStation games. How well it's able to do this will ultimately make or break it.
Sony Ericsson Xperia Neo
I've already written a Sony Ericsson Xperia Neo preview, as the phone has not exactly been kept under tight wraps, and indeed there was nothing new in its official launch today. We do know for sure, though, that it will come with Android Gingerbread, it'll use the same BRAVIA Mobile Engine and Exmor R camera tech as the flagship Xperia Arc phone that was unveiled at CES earlier this year, and that it really is the Android version of last year's Symbian-based Vivaz.
The Neo looks to be a really good-looking phone, and with all the features it's got under its belt, and with a price that's lower than Sony Ericsson's flagship phones, it should sell really well.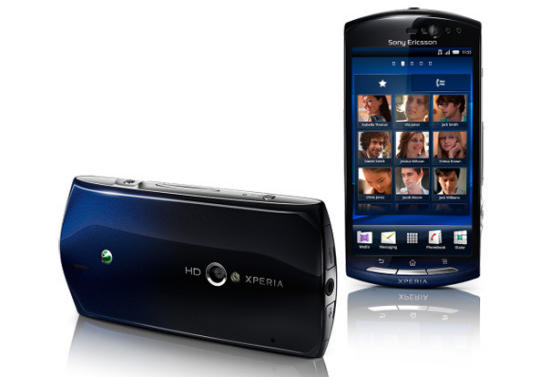 Sony Ericsson Xperia Pro
Perhaps the surprise of the day was the Sony Ericsson Pro. With almost identical specs to the Xperia Neo, this is basically the same as the Vivaz Pro – i.e. an identical phone to its brother, but with a slide-out physical QWERTY keyboard.
One thing the Xperia Pro does have in its favour is looks – it looks absolutely beautiful. It reminds me of the Sony Ericsson S700, an old flip phone I used to have that was sleek and silver and sexy (but now look as sleek and sexy as Pat Butcher's Gran!)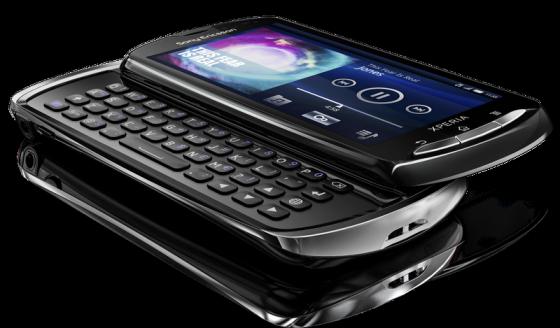 QWERTY phones are still pretty thin on the ground, so the Xperia Pro has every opportunity to carve out a nice little niche for itself.
Sony Ericsson Xperia Arc
We've seen the Xperia Arc before at CES, so I won't say too much about it here. I should have a review of Sony Ericsson's flagship phone real soon, though, so sty tuned to see what it's really like.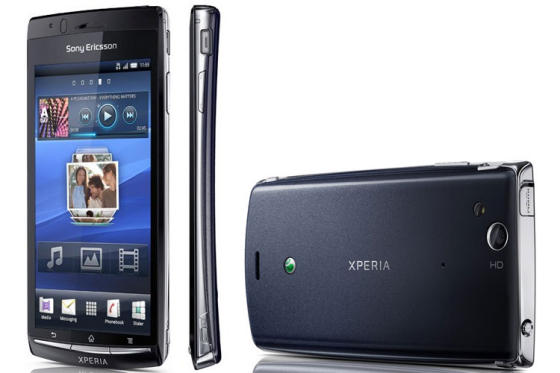 First thoughts on Sony Ericsson's 2011 portfolio
My first thoughts on these phones are – excellent! Technically, they're not as good as the competition. They're not going to challenge Motorola, Samsung or HTC in terms of technical prowess, for example. But in terms of style and user experience, they're definintely phones that have a certain something, something that should make them sell very well indeed.
If Sony Ericsson can sell 10 million Xperia X10s, Minis and Mini Pros, then it should have no problem shifting these four, as each of them is a much better phone.
And having the best feature set isn't necessarily a guarantee of a great phone. Recent reports suggest the LG Optimus 2X actually runs very slowly thanks to LG's applaing software, despite having a dual-core Tegra2 processor. The single-core Xperia Arc, by contrast, runs extremely smoothly, and at the end of the day, it's how well a phone operates, not what list of features are on the box that matters.
In this, the Xperia range seems to perform magnificently. Sony Ericsson, it seems, is back, and in a big way!
I'll have previews of each of these phones up on the site later in the week (assuming I don't fally prey to the curse of RSI first!)