Fresh from their successful debut at CES and MWC, the Motorola Atrix smartphone and Xoom tablet will both go on sale this week. The Atrix, if you recall, is not only Motorola's first dual-core smartphone, it's also potentially a game changer as it can also double-up as a laptop, thanks to its laptop dock.
Tthe Motorola Xoom, meanwhile, is a 10″ tablet that stole the show at CES and stole everyone's hearts at MWC, where it was actually live and working!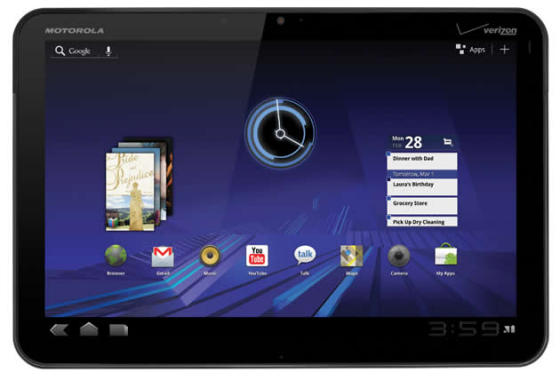 After the amount of hype Motorola's received over these two devices, it needed to get them shipping ASAP to make the most of the interest that had been generated from them. It must be very relieved that they're both now working their way to stores as I type.
The Motorola Xoom wil launch on Verizon in the US on February 24th, priced $599.99, while the Atrix launches today on AT&T, priced from $129.99.
UK consumers shouldn't have to wait too long for both devices to come on sale over here!
[Source: BoyGeniusReport]