The phoney war is over! the gloves are off and now finally we see the new phones of 2011, live from CES 2011! First up is the Motorola Atrix 4G. Originally called the Motorola Olympus, the Atrix 4G is the first dual-core phone on AT&T's network. This means it's fast, obviously, but with a huge 1930Ah battery (the Deisre HD's is 1200mAh, by comparison), it should last forever running at top speed as well.
Based on Android 2.2, the Atrix 4G also features HTML 5 support, an enormous 1GB of RAM, and docks that turn the Atrix 4G into a little bit of magic!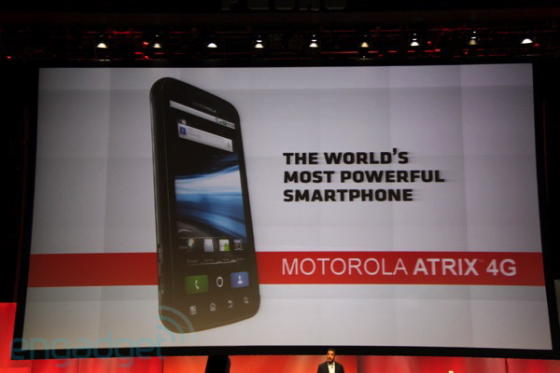 Can't decide between smartphone or tablet? Get both with the Atrix Webtop dock!
Motorola also have an innovative new dock up their sleeve. Called the Motorola Laptop Dock, it's basically a laptop body, complete with functional keyboard and screen, but without any processing power or storage inside. Behind the screen is a dock into which you plug the Atrix 4G, which then becomes the brains of the laptop.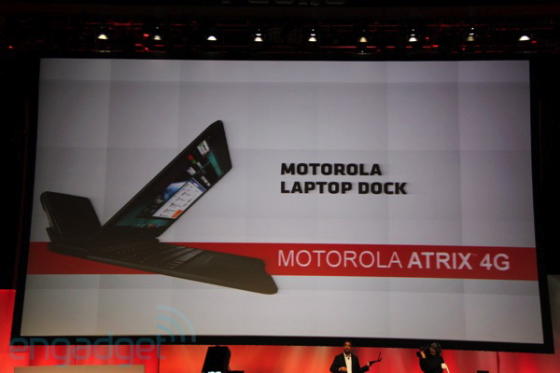 Motorola have cleverly developed what they call the Webtop app, which takes many of the apps on the Atrix 4G and turns them into full dekstop apps. Firefox, for example, becomes the full desktop version of Firefox, powered by the Atrix, but viewable on the laptop screen.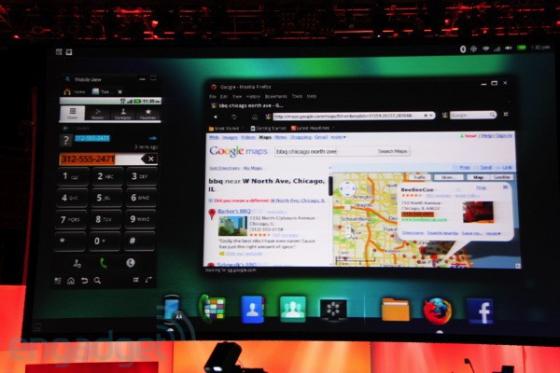 Of course, you won't find Microsoft Office here, but it's a cracking device for bloggers, journalists, or anyone else who needs to write on the go but who doesn't want the weight and cumbersomeness of a full laptop. The Laptop Dock, you see, weighs just 2.4 pounds, which is just 1kg.
Turn your Atrix into a tiny HDTV
If you're more into the multimedia side of things, then the Motorola HD dock may be more your thing. This sits the Atrix 4G horizontally and angles it for perfect viewing pleasure, so you can see all the HD videos the Atrix can show without having to hold it!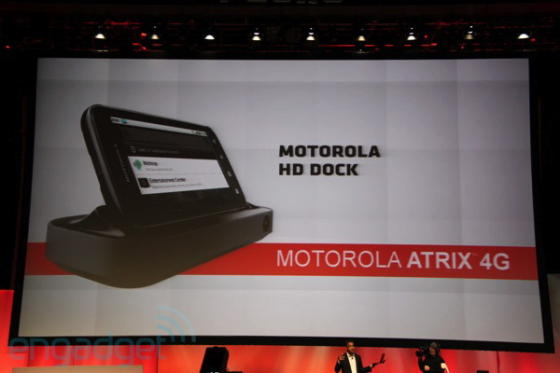 More to come!
That's all we got from AT&T's press conference, but we'll get more – much more – on the Atrix 4G for you very very soon, so stay peeled!
[Source: Engadget]