The Samsung Galaxy S II was possibly the star of the show at MWC 2011, with a feature set so huge even Samsung's corny presentation couldn't do it justice. I didn't have long to write my initial Galaxy S II preview as the blizzard of news coming out of MWC 2011 kept burying me!
To make up for that, I thought I'd write a post detailing the Galaxy S II's features that I'm most looking forward to. These are features that could make the Galaxy S II the best smartphone of 2011 (or at least a strong contender for that title).
They're also features that could fall spectacularly flat if not implemented well!
I should have a Galaxy S II review posted as soon as it's available, so we'll see how well these features actually work in real life. In the meantime, to whet you're appetite, here's what makes the Galaxy S II so mouth-watering.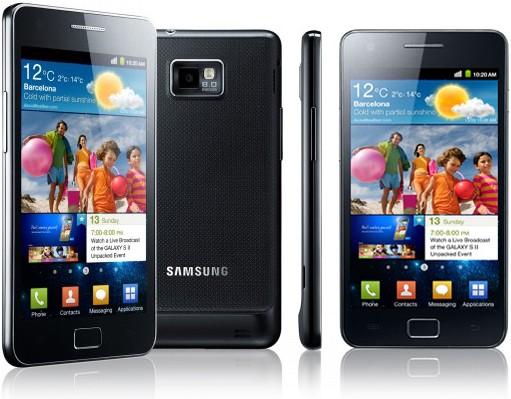 1. Performance
Top of the list comes the sheer performance of the Galaxy S II. With a 1.2GHz dual-core Samsung Exynos chip, the Galaxy S II should be the fastest smartphone on the market when it's launched. Better still, it comes with Android Gingerbread 2.3, which is the fastest version of Android yet released.
However, as LG has proved with the Optimus 2X, headline specs aren't everything. The Optimus 2X packs a dual-core Tegra2 processor, yet its performance is slower than that of most single-core phones because of the awful user interface LG has grafted on top of Android.
In terms of raw processing power, the Samsung Galaxy SII shouldn't have such problems – as you can see from the graph below, the Galaxy S II is currently fastest smartphone of them all – but it's only slightly faster than the Optimus 2X, and its real-world performance could be very different.
I doubt it, though. The original Galaxy S was no slouch, so there's no reason to think the Galaxy S II will be anything other than super-fast. It'll certainly be interesting to see just how fast it is compared with its dual-core competitors such as the Motorola Atrix.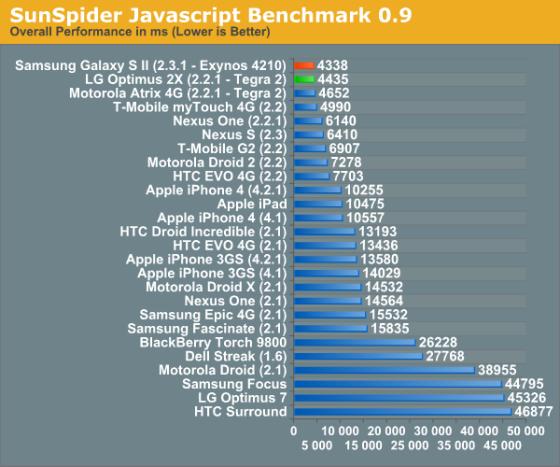 2. The Super AMOLED Plus display
One of the trends for 2011 is high quality displays, with LG, Apple, Sony and Samsung all vying for the title of the best smartphone display manufacturer.
Samsung had that title in 2010 with its Super AMOLED technology that it used in the original Galaxy S, and its intent on retaining its crown in 2011 with its new Super AMOLED Plus technology, which it's fitted onto the Galaxy S II.
Despite having fewer pixels per inch than the iPhone's Retina display, Super AMOLED Plus nevertheless provides a much wider colour range, sharper pictures and outstanding luminescence. In addition, its use in sunlight its much better than other displays, as the touch-sensitive layer on top of the screen is just 0.001mm.
Add to that its much faster response time (0.01ms compared with the Retina display's 25ms) and you've got a screen that performs brilliantly in all areas, despite not having fewer pixels.
Super AMOLED Plus could certainly be the best display technology for smartphones of 2011, but it's going to be a hotly contested fight.
3. The Camera
The one thing that let the Galaxy S down was its camera. It was only 5 megapixels, and worse of all, it had no flash. The Galaxy S II changes all that. It comes with an 8 megapixel camera with LED flash, a 2 megapixel front-facing camera, and a range of special photo-taking features including Continuous Shot, Panorama Shot and Smile Shot.
Video has also been much improved, with the Galaxy S II capable of recording and playing 1080p Full HD video at 30 frames per second.
These figures are impressive, but they don't tell the whole story. It's not until you see the videos for yourself that you realise just how impressive this phone is. For example, look at this Galaxy S II sample video taken at MWC 2011 by GSMArena:
Now make it full screen and set the settings to 1080p. It's brilliantly smooth, and better quality than any other phone so far.
But this doesn't tell the whole story. Not only is this a pre-production unit, but the video itself has been unavoidably degraded by YouTube, which automatically compresses the videos that are uploaded, resulting in an annoying loss of quality.
So the actual videos you take will be even better than the one you see in this example. Just how good they are is another thing I'm really looking forward to finding out.
4. New Samsung Hubs
Samsung has created a new set of what it calls Hubs, which are themed aggregator apps that in some respects look not unlike app stores.
There's a Game Hub for downloading games (free games, paid for games, and try before you buy), a Music Hub (over 12 million tracks provided by 7digital), a Reader Hub (2.2 million books) and a Social Hub (aggregates all your messages into one app).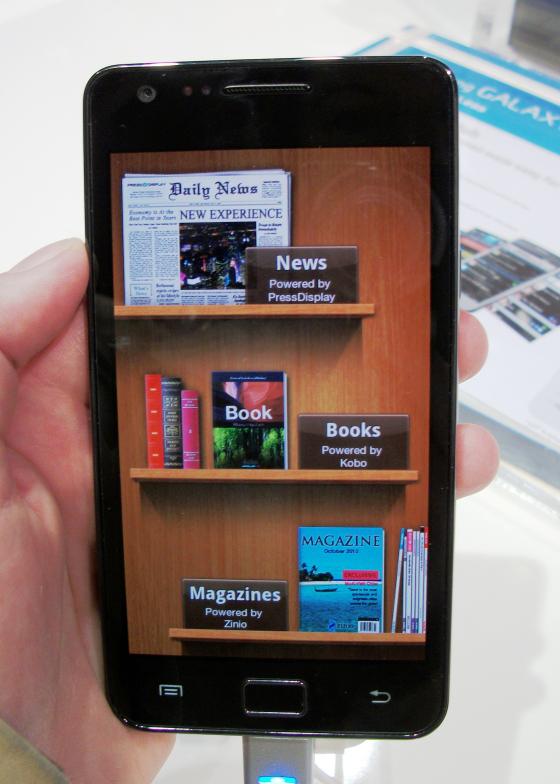 The value of these Hubs will lie in the range and quality of content on offer, and how easy it is to find what you're looking for. Samsung has not exactly been known for making the most intuitive software, though, so I remain skeptical over how useful these Hubs will be.
However, as you can see with the Reader Hub photo above, they certainly look good. Let's hope Samsung's done a good job of making them intuitive use as well.
5. NFC for contactless payments
One technology that's getting a lot of attention at the moment is NFC (Near Field Communication), which lets you make contactless payments with NFC receivers (such as Oyster Card terminals on the London Underground). Samsung has added an NFC chip to the Galaxy S II, meaning the phone can also act as your wallet for small payments such as coffee and transport tickets.
It can also be used to read information from promotional events, such as posters.
Or at least, it can in theory – at the moment, there are no actual NFC terminals the Galaxy S II can read, as merchants have yet to install the equipment. This should change very quickly, as companies such as Orange are helping merchants roll out the terminals across the UK.
How useful NFC will actually be, though, remains to be seen.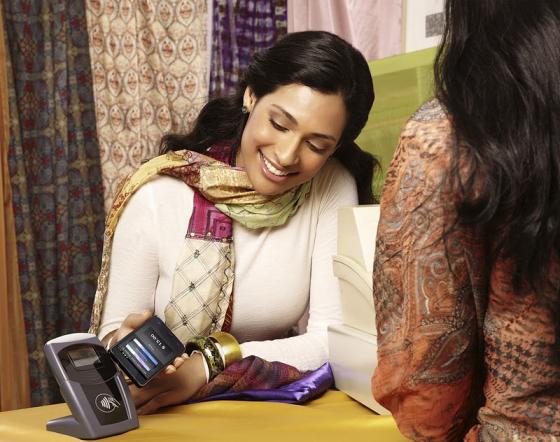 6. Business and Productivity Apps
The original Galaxy S was a smartphone for consumer use. The Galaxy S II is as well, but Samsung has equipped it with all manner of enterprise-class apps and tech to ensure it's just as useful for business as it is for the home consumer.
For example, the Galaxy S II has hardware-accelerated encryption and decryption, which lets you encrypt just about anything without slowing down any of the phone's apps. It will also connect to Microsoft Exchange Server for downloading corporate email, and has a range of Cisco-developed software pre-installed.
These include Cisco AnyConnect VPN, WebEx, which lets you view shared desktops, and Cisco Mobile, a VoIP solution that lets you make phone calls over the company's WiFi.
In all, this are enterprise-class business technologies that could pose a real threat to Blackberry.
7. Games
The Galaxy S II promises an unbeatable gaming experience thanks to the Games Hub that Samsung has developed, the raw power of the underlying hardware, and the quality of its screen.
But can it compete with the Sony Ericsson Xperia Play in terms of game quality? As every gamer knows, a platform's performance figures don't tell the whole story. The quality of the games for that platform matter just as much, which is why the Nintendo Wii is the best selling games console despite being much less powerful than either the XBox 360 or the PS3.
The Galaxy S II might have better hardware than the Xperia Play, but Sony Ericsson's new gaming phone has original PS One titles plus a dedicated slide-out set of gaming pads, which might be enough to trump the Galaxy S II on overall gaming experience.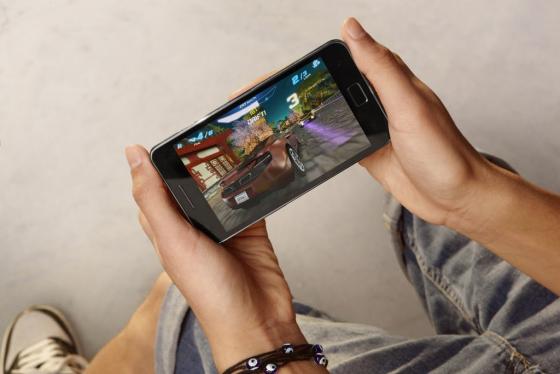 8. HSPA+, Bluetooth 3.0 and WiFi 802.11 a/b/g/n
Samsung must have decided that the Galaxy S II must have the very best connectivity options that are currently available, and so crammed the phone with HSPA+, Bluetooth 3.0, and every variant of WiFi ever created.
The result is a phone that doesn't understand the word slow! HSPA+ can download data at up to 21Mbps, Bluetooth 3.0's download rate is 24Mbps, and the WiFi on the Galaxy S II can download data at a whopping 54Mbps.
That's simply stunning!
How this translates to real world performance is the big question, though. WiFi and Bluetooth should be fine – the only question will be how quickly the Galaxy S II can keep up with the data being downloaded, but the data rates should certainly be sustainable. But with HSPA+, a lot will depend on how congested the mobile network is and whether the mobile network actually supports HSPA+!
In this case, the phone might be more advanced than the network, but at least you know you'll have a phone that can only get better as the mobile network technology improves.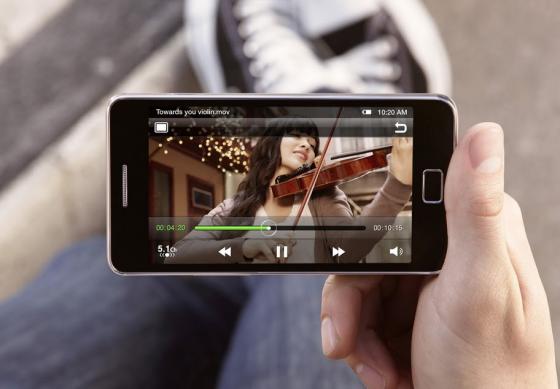 9. WiFi Direct
Continuing with the connectivity theme, the Galaxy S II also supports WiFi Direct, which lets it connect to any WiFi enabled device such as printers, TVs or PCs without the need for a wireless access point. This is a brand new technology that has the potential to revolutionise direct peer-to-peer communication between devices.
For example, my TV is equipped with WiFi, but the only way my Desire HD can communicate with it is if I turn my WiFi router on. The communication can then occur, but only by my Desire HD first communicating with the router (which acts as the wireless access point), which then forwards the messages onto the TV.
With WiFi Direct, though, the Galaxy S II can simply communicate directly with the TV without the WiFi router even being switched on. The TV will see the Galaxy S II as a wireless access point and so will communicate with it directly.
This provides a whole host of new applications for the Galaxy S II. Files can be transferred easily between WiFi-enabled devices, and printing can be done on any WiFi -enabled printer that's in range.
Even WiFi-enabled photo frames can have images sent to them directly from the phone.
This all sounds great in theory, but how well will it work in practice? That's one of the questions I'm dying to find out!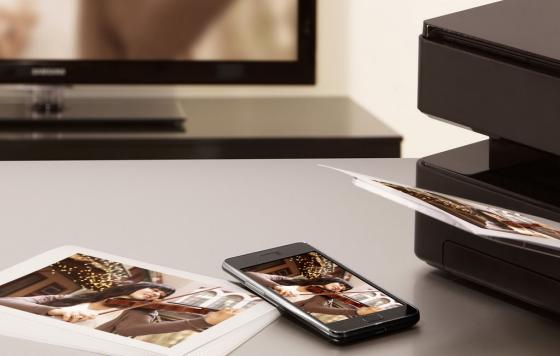 10. Battery
The battery is huge. At 1650mAh, it's over 30% bigger than the HTC Desire HD's. Hopefully this will help improve extend the length of time the Galaxy II S remains active between charges, but it may just be that a battery this size is needed because of the power of the hardware.
In reality, it'll be a bit of both, but we'll know soon enough once the Galaxy S II is released.
Summary
So there you have it – 10 remarkable features of the Samsung Galaxy S II to look forward to when it's released in March. At the moment, it's competitors in terms of power are the Motorola Atrix and LG Optimus 2X. As an all-round device, though, the Galaxy II S might be out there on its own!
It has all the promise of being the best smartphone of 2011 (or at least the first half of the year!). Whether it lives up to that promise will depend on how well the features listed above have actually been implemented by Samsung.
And I can't wait to find out!