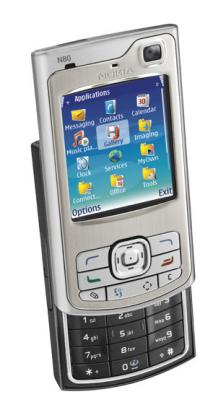 Nokia have seen the future of mobile phones, and it's smart – very smart. According to VNUNet, Bob Ianucci, head of Nokia's research centre, foresees a fundamental shift in mobile phone technology, as handsets develop from relying exclusively on embedded software, to more open platforms that can be configured by users.
Phones will become distributed computing devices, a trend driven in part by power and performance limitations with existing technology, Iannucci said.
"There is about a 3w limit for phones, any more than that and it starts to get too hot," he explained.
"It is possible to use the phone as part of distributed computing network, splitting the application between phone and network. This saves power and allows application developers to try new techniques."
Ianucci claims that the mobile phone will become an essential part of the home network, with Universal Plug and Play feautring prominently in that vision. And with Nokia releasing the N80 Muiltimedia Mobile phone, which already features UPnP, Nokia are clearly putting their money where their mouths are.