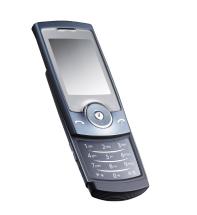 Samsung have regained the world's thinnest mobile phone crown with the new Samsung Ultra Edition 5.9 (U100). Not the best-sounding name for a phone, granted, but as the name suggests, it's just 5.9mm thin.
Of course, the previous world's thinnest phone was also by Samsung (the X820), but by showing off the new U100, Samsung are flexing their technological prowess. Even more amazing is the fact that somehow they fitted a 3 megapixel camera into the U100!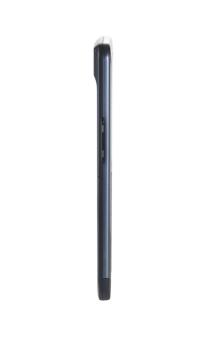 The Samsung Ultra 5.9 (U100) is so thin, it makes you wonder whether it'll snap in two. With a 1.93″ TFT screen, MP3 player and video player, it also makes you wonder quite what witchcraft they've employed to cram so many features into something that's virtually not even there!
Just take a look at the specs, and then remind yourself that all this is crammed into just 5.9mm of space:
EDGE, GPRS Class 10
900/1800/1900 MHz
3 Megapixel camera
262144 (1.93", 220×176 )
MP3/ACC/eAAC+/WMA
MPEG4/H.263
Background Music Play
Smart Search
Document Viewer / Offline Mode
64 Poly Ringtones
Bluetooth® / USB 2.0
BT Printing / uGo / TV Out
My Menu / Mobile Tracker / Power SMS
Memory: 70MB
Size: 105.5 x 50 x 5.9 mm
A miracle, no less!