The Samsung Infuse 4G has just been announced from CES 2011, with AT&T announcing it'll go live on their networks later this year. The Infuse 4G is a Galaxy S-class Android 2.2 smartphone with a whopping 4.5″ screen and a super-fast 1.2GHz processor (notably not dual-core).
One of the key innovations of the Infuse 4G is Samsung's new Super AMOLED Plus technology, which makes the screen look amazing. The old Super AMOLED technology was already pretty special, but the new Super AMOLED Plus display offers 50% more pixel density, resulting in an almost unbelievable level of detail and clarity.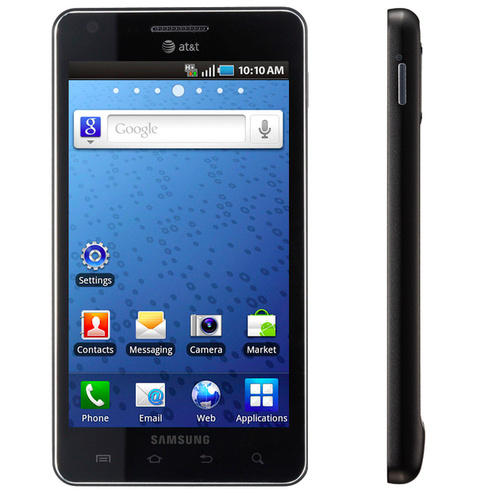 Samsung Infuse 4G details
In addition to the glorious new screen, the Infuse 4G has a few other tricks up its sleeve as well, including:
1.3 megapixel front-facing camera
8 megapixel rear camera with LED flash
1.2GHz Hummingbird processor
HSPA+ for 21Mbps download speeds
9mm thin
It's still running Samsung's TouchWiz user interface, which isn't exactly great, but with these specs it's clearly at the top-end of smartphones right now. That said, with the LG Optimus 2X and Motorola Atrix, both dual-core phones, and a plethora of new powerful Sony Ericsson Xperias waiting in the wings (not to mention HTC's new HTC Inspire 4G), it's going to have some serious competition on its hands!
More details as we get them.
[Source: Engadget]