One trend that's set to increase this year is communication between your smartphone and other gadgets. The Vizio phone is perhaps leading the field with this new trend with its built-in IR blaster that turns it into a Universal remote, but they're by no means the only player in town. Samsung, for example, will be releasing a new camera, the Samsung SH100, at CES this week that will integrate seamlessly with a Samsung Galaxy S.
Not only does this integration let you see your camera's pics on your smartphone, it does one other rather exciting thing – it lets you use your Galaxy S as a remote viewfinder, so you can see exactly what your camera sees on your Galaxy S's screen, as long as you're in WiFi range.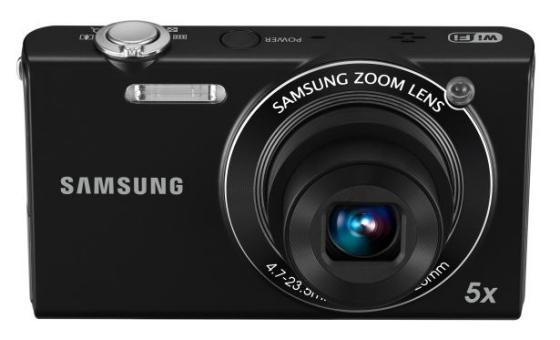 Samsung SH100 Android-loving camera
Not only can you use your Galaxy S as a viewfinder, you can also take photos from your phone as well, so it really is a true remote control for your camera. Sister site MediaMentalism has full details of the Samsung SH100 WiFi camera so you can check out its full specification and also some of the things you can do with it over there, but it's an exciting blend of two previously-disparate gadgets.
At the moment, the only phone that can be used with the SH100 is the Galaxy S, but that's because the Galaxy S is currently the only phone that uses the new WiFi Direct technology, which enables two devices to communicate directly together without the need for a WiFi hub (i.e. your router) standing in-between. However, this should change very soon, as any WiFi device can become a WiFi Direct device with just a change to its software, meaning it shouldn't be too long before all WiFi-equipped smartphones are capable of remotely controlling the SH100.
[Source: MediaMentalism]