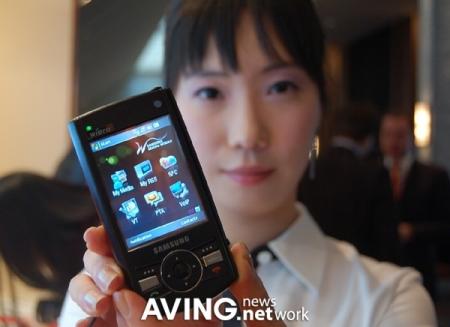 Samsung have been very busy this week, both at 3GSM and in general. At 3GSM, we saw them show their new Ultra II range of smartphones, while outside of 3GSM land, they've been showing off this, the new Samsung SPH-M8100. What's special about the M8100 is its support for WiMax, which is, for those who don't know, a kind of super-Wi-Fi technology, featuring greater range and much faster data transfer rates than traditional Wi-Fi.
How much faster? How does 20Mbps while travelling in a car running at 60km/h sound?! Yes, that's right, very impressive indeed!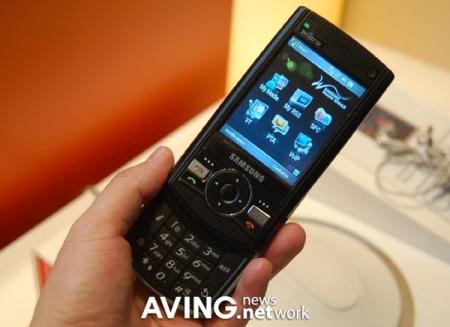 Just as impressive as M8100's dowland speeds is its Web 2.0 features. Not content with supporting RSS, the M8100 actually has a dedicated RSS button, giving you instant access to your RSS newsfeeds at the touch of a button (and at 20Mbps, instant really is the right word!).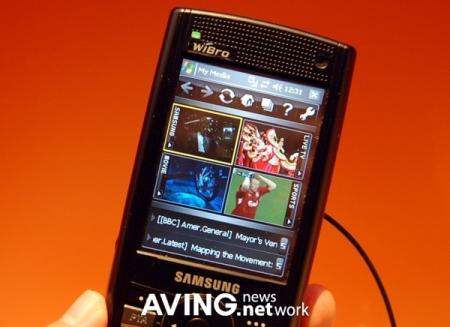 This being a Samsung phone, it obviously has a huge feature list as well. Video On Demand, VoIP, push-to-call, 2 megapixel camera, T-DMB and TV-Out all feature on the phone. It makes most of the phones at 3GSM already look outdated, but at least it gives us a clear indicator on what the phones of the very near future will feature.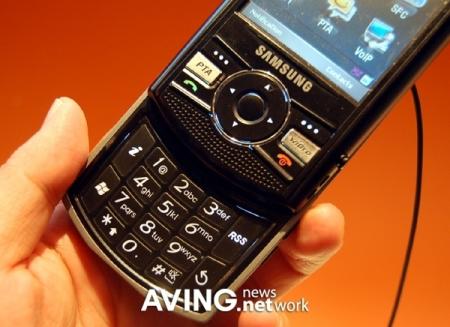 [Source: Aving.net]