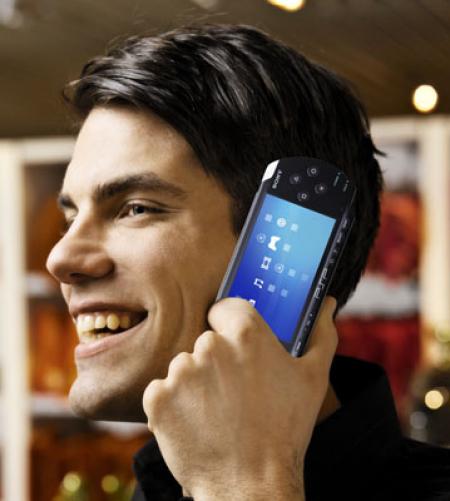 Ah, those Sony Ericsson PlayStation phone rumours just won't go away. After a variety of Sony Ericsson execs were quoted talking about the company possibly working on their own gaming phone, none other than outgoing CEO Miles Flint has told the Financial Times that applying the PlayStation brand to a Sony Ericsson phone is a "possible future activity."
Now rumours can be a tad tenuous at times, but Miles Flint telling the Financial Times that it's a possibility is certainly what you'd call an authoritative source!
Mind you, there may be a few hurdles along the way before we really do see a Sony Ericsson PlayStation phone…

The first hurdle is the PlayStation itself, or more accurately, the mobile version in the form of the PSP. Sales of the PSP have been disappointing, with it unable to compete with the more innovative and cheaper Nintendo DS.
Consequently, Sony's games division would be loathe to see a PlayStation phone enter the market to erode its market share further. Given the propensity of networks to subsidise phones, a PlayStation phone would be much cheaper than the PSP, rendering the awkward-looking games machine dead in the water.
In addition, and in probably a last desperate chance to inject some life into the PSP, Sony are considering ways in which to make the PSP more phone-like. Apparently it's working with BT to develop messaging software for the PSP, and is alos going to get its own GPS Sat-nav module.
Of course, instant messaging is a long way from mobile phone functionality, and you can't help but wonder if Sony are wishing they'd made the PSP as a Sony Ericsson PlayStation phone in the first place.
Current rumours suggest such a phone won't be released until next year, and it certainly seems that Sony wouldn't release one until they thought that the PSP's viable lifespan had ended. Ordinarily that would be a long way off, but given its poor performance to date, 2008 might just be about the right time to replace it with a new shiny (and free!) Sony Ericsson PlayStation phone.
[Source: RegHardware]