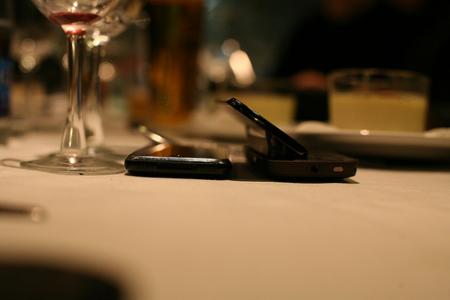 The Nokia N97 is the first Nokia N-Series touchscreen phone, and so comparisons with the Apple iPhone are inevitable. So inevitable, in fact, that the first thing everyone wants to see is pictures of the N97 next to the iPhone.
Fortunately, Scoble, who's at Nokia's N97 briefing this morning, has kindly obliged, so here are the pics, courtesy of Scoble and Flickr.
More pics after the jump.