Samsung are getting ready to release the Samsung SHW-M100S, a new Android 2.1 phone with quite possibly the best screen of any phone ever made.
The phone itself has the usual array of great features – 5 megapixel camera, 720p HD recording, DivX playback, GPS, 800MHz CPU – everything you'd need in a high-end superphone really (I must stop calling them that!)
But by far the biggest attraction must be the screen.
See the pics after the jump to see why.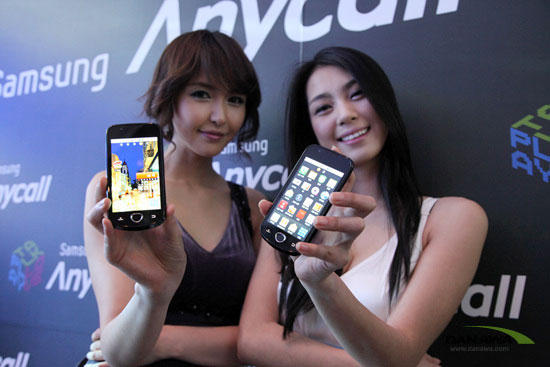 With most phone's screens, the LCD backlighting gets in the way of clarity, reducing contrast and causing blacks to render more as greys.
As any aficionado of HDTVs will tell you, a great picture comes (in part) from great contrast, which means very black blacks.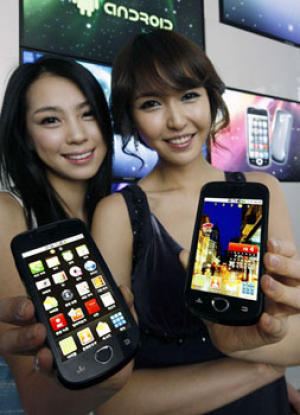 And that's exactly what the SHW-M100S gives you.
So now, as well as everything else you could ever want on a phone, you can also watch it on a screen that's better than the giant HDTV in your lounge!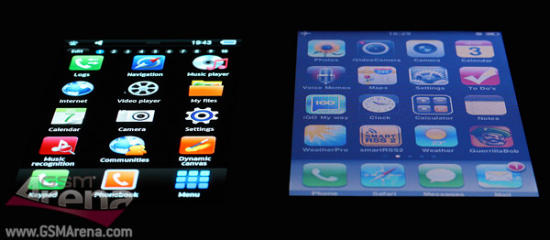 Annoyingly, the SHW-M100S is rumoured to be sold only in South Korea, but with technology like that in its arsenal, it won't be long before we'll see other phones with screens this pure in other markets.
[Source: GSMArena]