Sony Ericsson have announced the Sony Ericsson Aspen, a new business-oriented touchscreen Windows-Mobile phone taht actually looks pretty slick. Indeed, if you were looking for an alternative to the ubiquitous Blackberry and don't like Nokia's E-Series of business phones, the Aspen could be right up your street.
Not only does it look the part, but it comes with a range of features that make it perfect for business.
Find out why after the jump.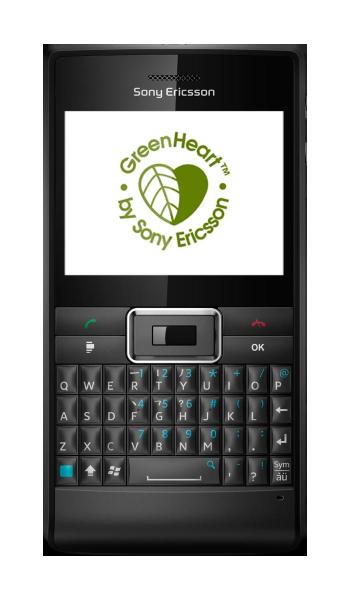 Sony Ericsson Aspen overview
The first thing you notice about the Sony Ericsson Aspen is just how good it looks. Sony Ericsson's design team has either gone back to school or else the old team has been fired and a new team has been recruited to fill their shoes – whatever happened, the new 2010 range of Sony Ericsson phones that we've seen so far all look fantastic.
So the Aspen clearly has the looks to make it stand out from other QWERTY-based phones. What else has it got under its sleeve?
The Aspen's Features
As well as the small-scale QWERTY keyboard, the Aspen is also touchscreen, giving you the best of both worlds. Although Apple are obviously proponents of the virtual keyboard, for business use you can't beat QWERTY.
If you need to bash out an email on the go or rely on Instant Messaging for communication, a virtual keyboard simply won't cut it. The Aspen's physical keyboard will let you get the job done much more efficiently.
That said, there are many times when a touchscreen is invaluable, particularly when browsing the Web or viewing maps. Again, the Aspen has you covered, as it's (admittedly small) 2.4″ screen is a full touchscreen interface.
So in a way, you get the best of both worlds – full QWERTY keyboard and a touchscreen interface.
Indeed, this best of both worlds philosophy runs right through the Aspen. It's primarily a business phone, but with its range of multimedia features, it's also a high-functioning feature phone as well.
Multimedia Features
Although designed primarily a busioness-oriented phone focusing on messaging in all its forms, Sony Ericsson have endowed the Aspen with the following multimedia features:
3.2 megapixel camera
Media browser for accessing photos, music and videos
Windows Live Messenger and Facebook apps
Sony Ericsson media player
PlayNow app
Windows Media Player Mobile
3D Games
Skype
YouTube app
Video streaming and viewing
FM radio
3.5mm headphone jack
4GB MicroSD card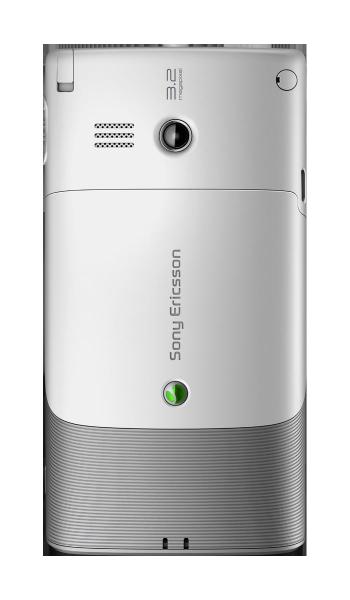 In short, apart form video recording, there's prettt much everything you need to keep yourself entertained.
The user interface is pretty slick as well. Although the Aspen uses Windows Mobile 6.5.3, it's got some shiny features built on top of it by Sony Ericsson which provides a much slicker experience.
It's not as good as the latest superphones from the likes of Apple, HTC and Google – but then it's not meant to be. It's a high functioning business phone that's taking aim directly at Nokia's E72 and Blackberry, and it hits its target very well indeed.
Business features
As well as the multimedia features, the Aspen also comes with the following business-oriented features:
aGPS
Google Maps and Lattitude
Adobe PDF Reader
Microsoft Office
Wi-Fi
Bluetooth
Microsofot Exchange ActiveSync
GMail
Instant Messaging
Internet Explorer Mobile (complete with Pan and zoom)
Google Search
In other words, if you're looking for the ultimate business phone that'll sync with pretty much anything your company uses, the Aspen's got you covered.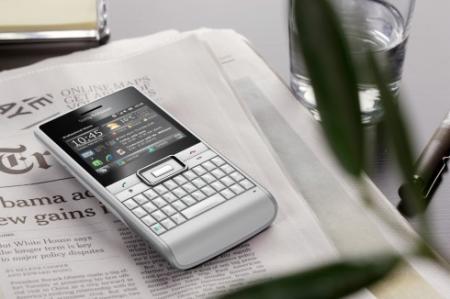 Throw in superb connectivity, including quad-band GSM, high-speed data transfers via HSPA, EDGE, Wi-Fi and Bluetooth, and the Sony Ericsson Aspen is a serious contender as a full featured business phone with the chops to take on any business-oriented task you care to throw at it.
Oh, and if you're a bit, you know – green – then don't worry, the Aspen's got your back there, too. It's part of Sony Ericsson's Green Heart range, meaning it's full of trees, or something!
Conclusion
The Sony Ericsson Aspen fills an interesting niche in the mobile phone world. It's a pure business phone with multimedia and social networking features.
As such, it can't take on the iPhone or Nexus One, but then that's not the point. It's designed to enable you to work more efficiently, to be always connected and always get your message across whatever way you choose to use (hell, you can even call people up and speak to them!)
Its multimedia features, touchscreen, aGPS and mobile web browsing aren't just fancy add-ons for the sake of it – theyr'e increasinly becoming a part of the every day office tools we need to do our business.
If you're after a business phone, and want something other than the ubiquitous Blackberry, that combines the best of the superphones with business-phone practicality – and that happens to look superb – then the Sony Ericsson Aspen could well be the phone for you.