HTC have officially unveiled the HTC Legend smartphone at MWC 2010 this week. Although the Legend has been leaked a few times in the past few months, the new successor to the HTC Hero still managed to sneak through the odd surprise – principally in its beautiful aluminium-strewn looks.
If this isn't the best looking smartphone on the market I don't know what is!
Read on for all the details and more photos of the HTC Legend after the the jump.

HTC Legend Overview
As promised, the HTC Legend is a new Android 2.1 smartphone featuring HTC's legendary Sense UI. It's faster than the old Hero, as you'd expect, but annoyingly 'only' has a Qualcomm MSM7227 CPU running at 600MHz rather than the 1GHz Snapdragon we'd all have preferred.
The display has been uprated, and now gives you 3.2″ on a gorgeous high contrast AMOLED screen. There's also a 5 megapixel camera complete with LED flash.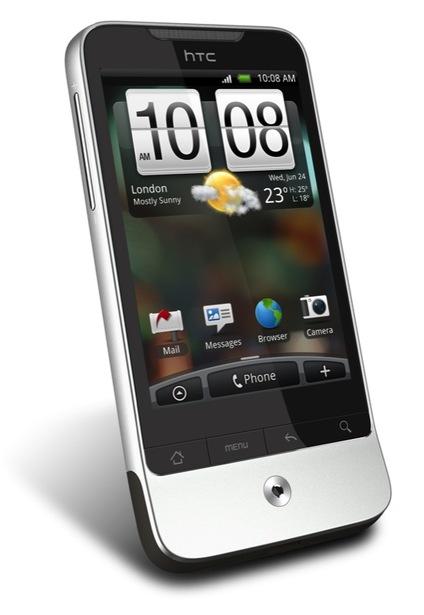 The Sense UI has also been tweaked a bit, and now comes with a new "Friend Stream" widget, which pretty much does what you'd expect it to – aggregate all the status updates and tweets of your friends. There's also multitouch support, including the ability to pinch and zoom out of the current app that's running, so you can see all the homescreens for quick and easy access.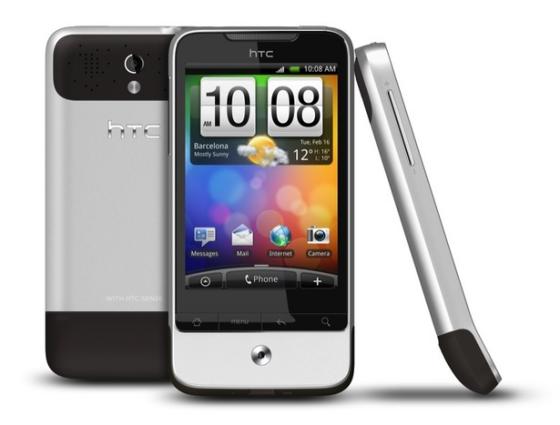 Perhaps the biggest surprise with the Legend is its looks – despite all the rumours, no-one predicted it would be crafted out of a single block of aluminium! Indeed, no-one even knew you could build a mobile phone out of a single block of metal without blocking the wireless signal!
HTC clearly did, though. There's a separate plastic battery compartment (you can still change the battery – this isn't an iPhone you know ;) ), and this contains the antenna, enabling the signal to arrive at the phone's radio so that voice is still crisp and clear. With HSDPA, WiFi and Bluetooth, data isn't exactly a problem either!
The HTC Legend release date is expected to be March 2010. It looks gorgeous, and with a new Sense UI running on Android 2.1, all sitting on a more powerful processor, we can't wait to get our hands on it and give it a full review.
Watch our for this soon!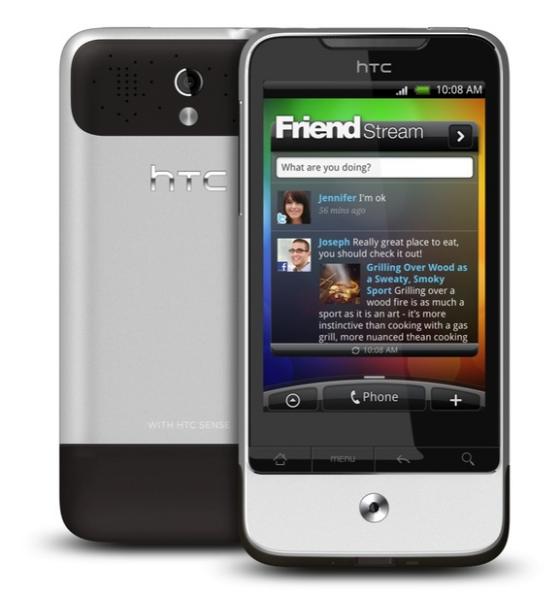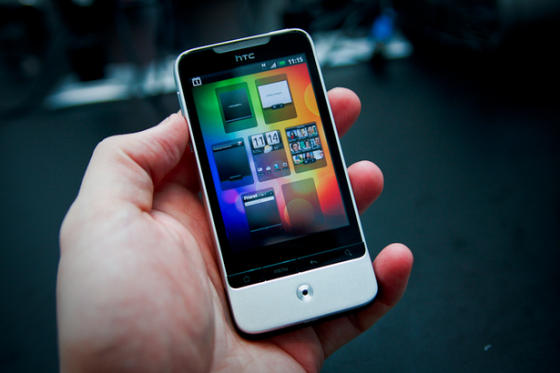 [Source: Pocket Lint]