Sony Ericsson are rumoured to be working on a huge phone (or is it a tiny laptop), similar in dimensions to the new Dell Streak. The as yet unnamed phone boasts a full QWERTY keyboard and a huge 5″ screen. It'll also be running Android 2.1 underneath, just like the Stealth.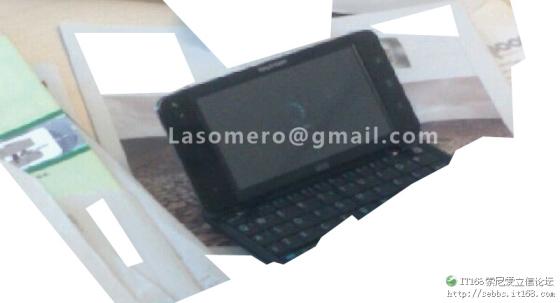 That's about all we have in terms of news on this one, but it's interesting to note that it's the same form factor as the Dell Stealth, which itself is an odd form factor that sits uncomfortably between the smartphone and the tablet/iPad/small notebook space.
Whether this form factor takes off we'll have to wait and see, but with Sony Ericsson joining Dell in backing it, it seems it's not about to go away.
Looking forward to using this device, actually, to see just how usable it is as a laptop/iPad replacement, and how easy it is to use as a phone.
[Source: it168 via MobileCrunch]