The first Nokia Windows Phone 7 device has been shown off by Nokia CEO Stephen Elop in a suspiciously non-secret "secret event" he gave today to Nokia's employees. Saying clearly "turn off your cameras, I don't want this appearing on the blogosphere", he surreptitiously took the new prototype Windows Phone 7 device out of his pocket and showed it to the crowd via a projector.
What the crowd – and now the world, thanks to this suspiciously professional-looking video! – saw was a Windows Phone 7 device, codenamed Sea-Ray, with a Nokia badge on it.
The device looked very similar to the new Nokia N9, but was very clearly running Windows Phone 7 underneath.
In fact, it was so obviously running Windows Phone 7, it was hard to tell Nokia's presentation of their new device apart from Windows Phone 7 "Mango" presentation that Microsoft gave earlier this year. in other words, it jsut looked like any other Windows Phone 7 device, without any form of differentiation.
Not the most promising start to something Elop's bet the company on!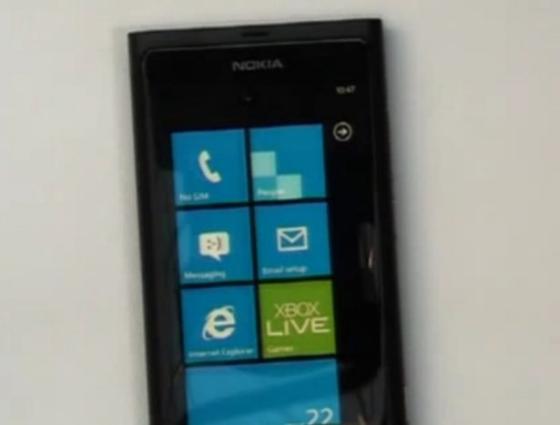 Nokia Sea-Ray in action
Here, then, is the Nokia Sea-Ray in action, together with some other very interesting comments that Elop made to crowd:
Despite the excitement of the new phone, it's Elop's comments after the phone was demonstrated that were much more revealing.
As for the video, it's a mystery how the blogosphere managed to get hold of it despite Elop imploring the crowd not to take any pictures. It's almost like someone at Nokia leaked it on purpose. Or is that me being really cynical?!
[Source: Pocket Lint]