The LG Optimus Pro is a new QWERTY Android phone that's just been leaked that's taking aim squarely at Blackberry. It might have a chance as well, as not only does it actually look like a Blackberry, but it's also an extremely capable Android phone that's being offered at a seriously low price.
Will it be enough to tempt Blackberry users away though? Let's see.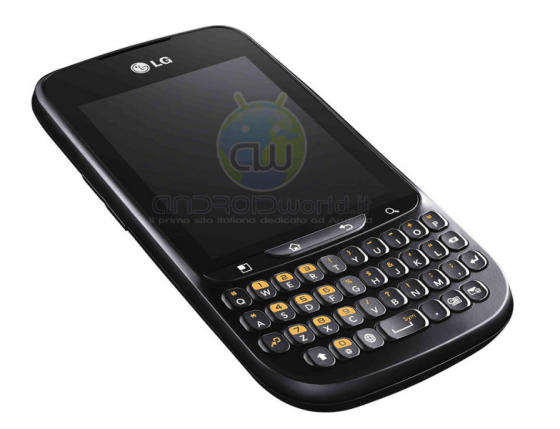 LG Optimus Pro preview
Externally, the LG Optimus Pro features the now-familiar Blackberry-esque layout of most business-oriented phones. Its keyboard sits below the screen, but although it looks perfectly usable, it's not a configuration that I've ever liked, as it makes both the screen and th ejeyboard too small.
If the configuration doesn't worry you, though, you should like what you find underneath. The Optimus Pro is powered by an 800MHz processor, but it doesn't need to be powerful as the screen's so small at just 2.8″ in size.
Android Gingerbread 2.3.3 purrs along underneath and the whole user experience is extremely fluid, again helped by the small screen size, which means there aren't that many pixles to keep track of! There's the usual array of Android sensors, including GPS, compass, accelerometer, etc., plus Google Maps, GMail, Calendar and YouTube apps.
There's only a 3 megapxiel camera, though, but that helps keep the cost down. And that is exactly what LG has managed to do, as the Optimus Pro will go on sale for the remaarkably low price of just 180 Euros. As you can see from the video below (in Italian, annoyingly, but you'll soon get the gist – "WiFi", "Bluetooth", and "Android" are pronounced the same in whatever language is being used!) that's a lot of phone for hardly any money at all.
The LG Optimus Pro release date is set for the end of July, so if you're looknig for a super-cheap QWERTY Android, you won't have long to wait.
If you're interested in QWERTY phones, take a look the top ten QWERTY phones on the market now.
[Source: GSMArena]