Nokia's CEO Stephen Elop has hinted that the company might be about to adopt either Android or Windows Phone 7 for its future smartphones.
In an earnings conference call, in which Elop revealed Nokia's profit has droppped from $1.5 billion to $1 billion, with its December quarter profits alone falling 20%, he stated that "…the game has changed from the battle of devices to war of ecosystems," and that Nokia needs to "…build or join a competitive ecosystem."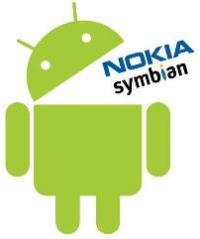 A Nokia Android
Industry analysts and bloggers alike have been speculating on when Nokia will start using Android for some time, but Nokia pundits – and Nokia itself – have consistently dismissed any such suggestion.
Nokia's running out of options, though, and in at least publicly acknowledging that it needs a competitive ecosystem – and fast! – it's finally moving in a direction that could see it start to compete again.
For if there's one thing that Nokia's proven with its existing ecosystem of Symbian, Maemo, MeeGo, and Ovi, it's that Nokia really can't build a credible ecosystem to save its life!
Which really only leaves Android or Windows Phone 7, and my money's on Android.
Elop will announce more details of the company's future strategy at an investor's meeting on February 11th, which, handily, is just before MWC 2011, so watch this space for more juicy gossip!
[Source: AllThingsD]