With the rise of social networks has come a new use for QWERTY phones – updating your social status. Whether it's via Facebook, Twitter, Instant Messenger or SMS, if you're the type of social butterfly who updates your social status more often than your socks, you might want to check out some of these social QWERTY phones.
8. HTC ChaCha
The HTC ChaCha has Facebook at its very heart with a unique dedicated Facebook button at the bottom of its full QWERTY keyboard. The keyboard itself is great to use, although to make way for it, the screen has had to be reduced from the normal 4″ typical of your average smartphone, to just 2.6″.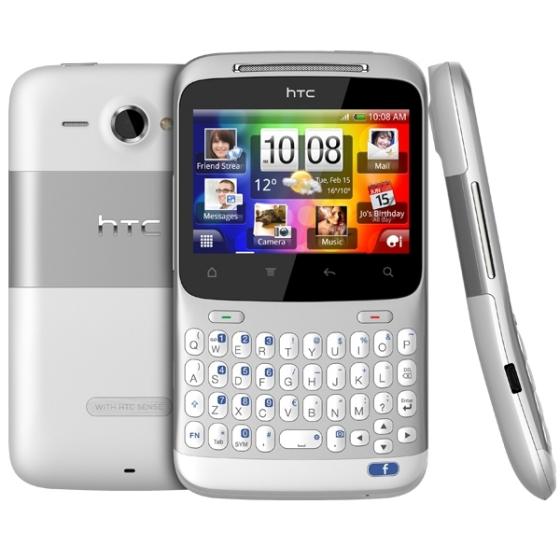 The Facebook button is the ChaCha's truly unique selling point. It's context-sensitive, so will react differently according to whatever you're doing on your phone. If you take a photo, for example, pressing the button will submit it directly to Facebook's gallery. Press it will listening to music, and the tune's name and artist will be sent as a Like to Facebook. You can even set the ChaCha to upload your pics to Facebook automatically, making social networking even easier if the button's too much of a bother.
With an 800MHz processor and a small screen, the ChaCha isn't exactly for power users, but with its 5 megapixel camera and Android Gingerbread 2.3, it's perfectly capable of doing anything you want with a mid-range smartphone. If you're addicted to social networking, this really is the phone for you.
Best for: the addicted social networker
9. Sony Ericsson TXT
Clearly designed for tweens, the Sony Ericsson TXT is a budget social-media smartphone with bold colours and a large, well-spaced physical QWERTY keyboard. The TXT lets you select your 5 best friends (in the whole wide world!) and see at a glance on Twitter or Facebook what they're all saying.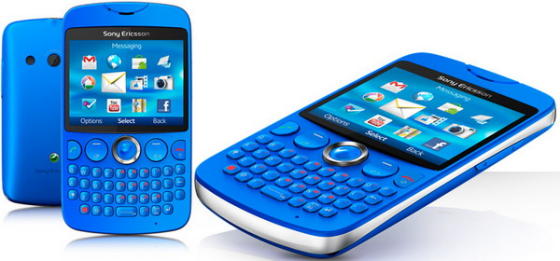 With a dedicated Facebook app, music app with Gracenote music recognition and WiFi, the Sony Ericsson TXT has all that a tween needs for their first smartphone. However, with no 3G connectivity, no apps and no Android, a 3 megapixel camera and 2.5″ screen, this really is a cut-down smartphone and is certainly not going to trouble the likes of the HTC ChaCha.
One for the tweens, maybe, but one they'll grow out of faster than they'll grow out of their school uniform!
Best for: the tween in your life (for a good month, at least!)
10. Sony Ericsson txt pro
The txt pro is very similar to the TXT (and yes, that is the correct case, according to Sony Ericsson!) in that it's a cut-down budget QWERTY phone, but whereas the TX is clearly designed for tweens, I'm not entirely sure who the txt pro is aimed at.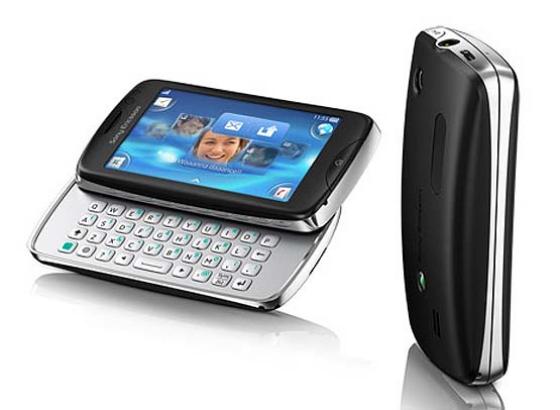 It's been designed to look like a Sony Ericsson Mini Pro, but it has no Android and so no apps other than the ones that come with it (including YouTube, Facebook and Twitter apps). The 3″ screen is poor, there's no GPS, the camera's a measly 3 megapixels, and there's no 3G. In short, this is a smartphone that clearly isn't!
Given the plethora of budget Android smartphones now on the market, whether new ones from this year or heavily discounted models from last year, all of which are better than the txt pro, I can't think of a single reason to buy it!
Best for: The serious tween
Honourable mention
One phone I haven't mentioned is the venerable HTC Desire Z. Launched in October last year, it's getting on a bit, and with an 800MHz processor, it's not as fast as even budget Androids these days. That said, though, it's an excellent QWERTY Android phone that can still hold its own, particularly now it's been reduced significantly in price as it comes to the end of its shelf-life.
Conclusion
All smartphones used to be QWERTY phones, but the rise of touchscreens changed all that. There's still a huge market for QWERTY phones, though, but it has to be said, their days are numbered as virtual keyboards are much more accurate than they ever used to be, and in many cases, particulalrly the Windows Phone 7 models mentioned here, are even better than their physical counterparts!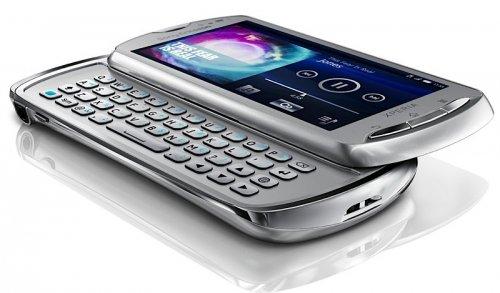 Of all the models listed here, the stand-out QWERTY keyboard phones of 2011 are the Sony Ericsson Neo Pro and Xperia Mini Pro. Their combination of great Sony-based tech, unique user interfaces, and a sleek, responsive user experience, makes them the best all-rounders whether its for business, personal or social use you're looking for.
The HTC Cha Cha deserves a mention as a unique Facebook phone that genuinely makes using Facebook even easier, bringing you closer to dominating your social circle than any other phone.
As for pure business phones, Blackberry stills rules the corporate space simply because it offers the security and customization features that IT departments demand.
But remember, we're only half way through 2011. I'll do another comparison later in the year to see whether things have changed, and to crown one phone the best QWERTY phone of 2011. If you can't wait until then, though, you'll have to get one of these phones, as they're the best of the bunch right now.