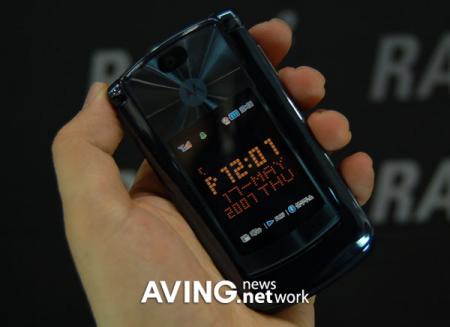 The new Motorola RAZR Squared has been launched in the South Korean market prior to its global launch. The RAZR squared is Motorola's attempt to keep the momentum of the mighty RAZR going by kitting it out with features that should help it keep pace with its rivals.
Whether they'll achieve this or not is another matter – the RAZR squared might be better than existing RAZRs, but it's still no match from competing phones form the likes of Samsung or Nokia. For example, Motorola are making a big deal of the RAZR's two screens – one normal one within its clamshell, and a smaller one on the outside.
When did you ever see Nokia boasting about its top-end phones having a second screen?!
Anyway, gripes aside, it's a good looking phone, and brings the RAZR closer to 2007's phones.
More details and pictures of the Motorola RAZR Squared after the jump.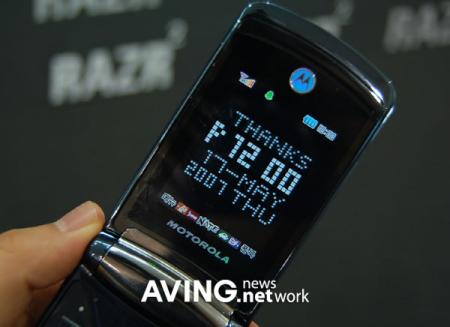 The two screens that Motorola are on about relate to what Motorola call a "tandem display". The outer screen is 2 inches size, which is huge for an external display – it's nearly as big as the main internal screen (which is 2.2 inches in size).


The reason it's so big is to give you more of the information you need from the phone without having to open it up (which does beg the question of why bother with a clamshell in the first place!). You can read text messages, caller ID, navigate multimedia files (such as selecting the music you want to play), etc. In the current tradition of all mobile phones post-iPhone, it even comes with a touchscreen.
The Motorola RAZR squared will be available in other markets very soon.
[Source: Aving.net]