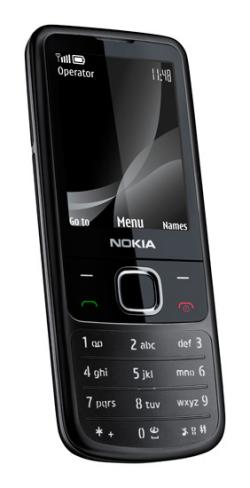 The Nokia 6700 that I'm reviewing here is the latest in Nokia's illustrious Classic line of mobile phones. Classic not in the sense that it's an all-singing all-dancing super-phone, but in that forms the core of Nokia's entire line-up. The Classic line has traditionally been one of Nokia's best-selling range of phones, offering decent features at a good price.
The big features from Nokia's flagship phones eventually find their way down to the Classic range a year or so later, so a Nokia 6700 review not only tells us about the phone itself, it's also a good snapshot of the state of innovation in the mobile phone industry in general.
Read on for the complete Nokia 6700 review after the jump.

Nokia 6700 First Impressions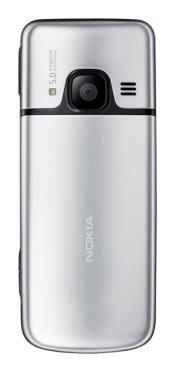 The Nokia 6700 Classic is, well, a classic candybar. There's no touchscreen or origami-like contortions in the phone's form factor; just a classic candybar design with 2.2″ screen above a set of regular phone keys.
Despite its classic looks (don't worry, I'll stop saying "classic" any minute now!), the 6700 still manages to appear sleek thanks to its slim design (it's just 11mm thin) making it a good option for those of you who value design in your phone.
On the back is the obligatory camera, which, at 5 megapixels, is rather good, plus a relatively weak LED flash for low light pictures.
Nokia 6700 Features
The price of the Nokia 6700 is just 235 Euros ($311 or £217 at today's rates) without subsidy – in other words, it's a very cheap phone, so you wouldn't ordinarily expect much in the way of features.
Here, though, is where things get interesting. As the pace of mobile phone innovation has increased, the features that we used to see only on high-end phones have worked their way down to phones much lower down the range. Just check out this brief overview of the features supported on the 6700:
5 megapixel camera with autofocus
GPS navigation with Nokia Maps
WebKit open source browser, as used on Nokia's high-end phones such as the E90 and N95
16 million colour screen
HSDPA for super-fast downloading
Windows Live Messenger
1GB microSD card expandable to 8GB
Video recording, playback and streaming
In other words, although it's not in the same league as the high-end N-Series phones from Nokia, its feature set is almost the same as last year's Nokia's N82. Not bad for a phone that costs just over £200!
Nokia 6700 User Experience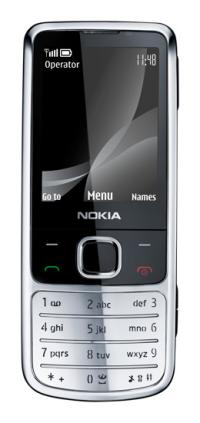 Features are all very well, but they're only of any use if they actually work well, and you can access them intuitively. Fortunately, the Nokia 6700 uses the Symbian S40 operating system, which, although not as powerful as the S60 OS that you find on the N-Series devices, is still powerful enough to run all the features listed above while featuring a user interface that should be familiar to anyone who's used a Nokia phone before.
Not that that means the interface is necessarily intuitive. It's not touchscreen based, for example, so hunting through the menus feels like an increasingly outdated practice. However, everything's logically organized and it doesn't take too long to get to know where everything is.
In addition the visual user interface, Nokia have added a few more features that make the 6700 even more pleasurable to use. The most interesting is gesture control. When a call comes in that you don't want to accept, just turn the phone over onto its screen, and the call will be instantly rejected. There's also Content Adaptive Brightness, which is nifty technology that adjusts the brightness of the display according to the ambient light around you and the application you're currently using. This helps save battery power, ensuring you don't have to recharge so often.
Nokia 6700 Reviews across the Web
The Nokia 6700 has only just been released, so there aren't that many reviews yet. Fortunately, Dialaphone have gotten their hands on one, and really like it, writing:
"…we love the Nokia 6700 and consider it a worthy successor to the brilliant 6300. With its comprehensive feature list and almost ridiculously low price, we know it's going to find its way on to a lot of shopping lists!"
Summary
The Nokia 6700 is set to be a huge success for Nokia. It offers everything you could want from a phone (well, except for a touchscreen!) at a bargain price, and with sleek styling. In fact, its feature/price ratio is so good, Nokia might have trouble convincing users to upgrade to one of its higher end phones!
[Source: Dialaphone]