The HTC Incredible S is HTC's latest Android superphone. Launched last month, the Incredible S is incredibly feature-packed, beautiful to look at, simplicity to use – but not all that different from the HTC Desire HD. So which phone should you go for? The Incredible S or the Desire HD?
What's the difference between the two phones, and which one comes out best in a straight comparison?
I've found the 8 key differences between the two phones, which I've described below, to help you choose which phone is the best one for you.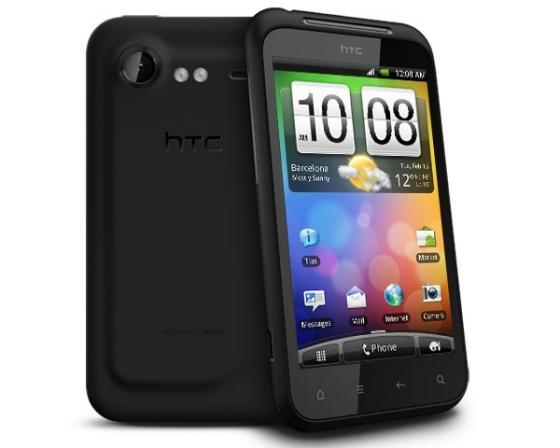 HTC Incredible S overview
The Incredible S is an Android smartphone from HTC that runs Android Froyo 2.2. It's absolutely packed full of features, including:
4″ touchscreen
1GHz Snapdragon processor
8 megapixel rear camera with Dual-LED flash
1 megapixel front-facing camera for video calls
720p video recording
1GB of memory
GPS
Flash 10.1
HTC's Sense User Interface
Beam photos and videos to your TV with DLNA
WiFi 802.11/b/g/n
14.4Mbps HSDPA
Everything you need for a high performing smartphone is here in the Incredible S.
That said, the HTC Incredible S is incredibly similar to the Desire HD. As such, what I'm going to do in this post is look at the major differences between the two phones, and then help you decide which one to get. For more info on any feature I haven't mentioned, such as Web browsing, check out my HTC Desire HD review, as any feature I've not discussed is identical to the Desire HD's.
HTC Incredible S vs HTC Desire HD – fight!
With the Incredible S and Desire HD so close in terms of features, which one should you choose? To help you, I've listed 8 main differences.
1. Screen Size
The Incredible S has two key differences from the Desire HD: it screen size and its cameras. The screen of the Incredible S is 4″, which is slightly smaller than the Desire HD's 4″. In this respect, the Incredible S is the same size as the HTC Desire, and so if you have small hands, small pockets, or just don't like big phones, the Incredible S might be the better model.
That said, I have a Desire HD, and I can honestly say its size has never been an issue in terms of holding it or putting it in my pocket, and the extra screen size makes browsing the Web and reading maps much easier. Indeed, when you place the Desire HD next to an iPhone, with its tiny 3.5″ display, the iPhone starts to look extremely cramped.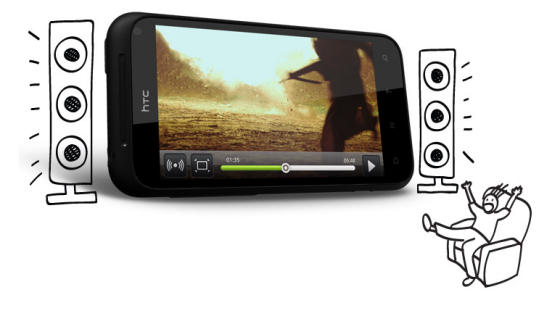 2. Screen Clarity
The Incredible S uses Super-LCD, which is much better than the Desire HD's screen, and doesn't use as much battery, either.
3. Cameras
The second most noticable difference is in the cameras that both devices use. They both share the same rear facing camera (an 8 megapixel autofocus camera with Dual LED flash), they both shoot 720p video, but the Incredible S has the edge as it has a front-facing 1.3 megapixel camera as well, which can be used for video calls, something Google will focus on with the launch of Android Gingerbread 2.3 (which both phones will get later this year).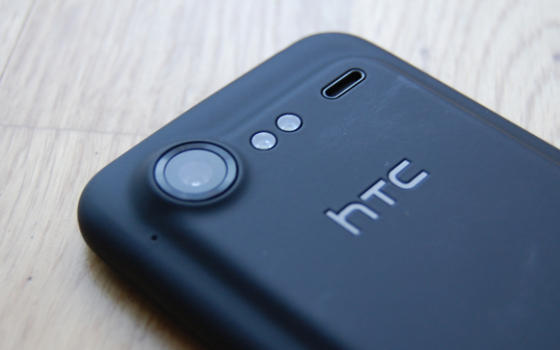 4. Rotating buttons!
See the buttons on the bottom of the Incredible S? They're not physical buttons, just more touchscreen trickery. They're the main navigation buttons that you'll find on every Android phone, but with the incredible S they have a nifty new feature – turn the phone on its side, and the button's icons also rotate so they're always pointing in the right direction.
Not exactly a massive new feature over the Desire HD, but quite neat nonetheless.
5. A rubberized back
The back of the Incredible S is very different from all other HTC devices. Not only is it rubberized, it also rises and falls as it shapes itself around the internal components.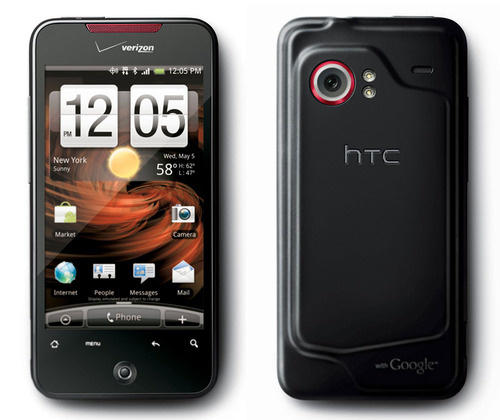 6. Improved Battery
One thing that might tempt you is the better battery on the Incredible S. For some unknown reason, HTC decided to put a 1250mAh battery in the Desire HD, which is OK for a day's use, but can get pummelled easily if you switch on WiFi and GPS. In contrast, the Incredible S has a 1450mAh battery, which, combined with its smaller, more energy-efficient screen, means you should get longer use out of it.
7. Newness
The Desire HD was first on sale on October 25th 2010, whereas the Incredible S first went on sale on 26th February 2011. The Incredible S is therefore four months newer than the Desire HD. Er, does that count as a feature?!
8. Price
Aha! A real differentiator at last! Because the Desire HD is now 4 months old, its price has dropped a bit. You can now buy the Desire HD for £25 a month, whereas you can buy an Incredible S for £30 a month.
9. Unlocked!
One final feature of the Incredible S that might sway you is that it's currently being sold in the UK completely unlocked – even on contract. What this means is that although you still have to sign up for a contract to buy it, you're free to put whatever SIM card you like into it. Neither you, nor whoever you sell it to, is tied to any particular network.
If you're interested in buying the Incredible S unlocked, you can do so here.
Which phone should you get?
Right – now to the final decision! Either phone will be equally good, so if you really can't decide, simply flip a coin! But this next bit of advice should at least help you decide on which phone to buy if you have a particular need for a certain feature.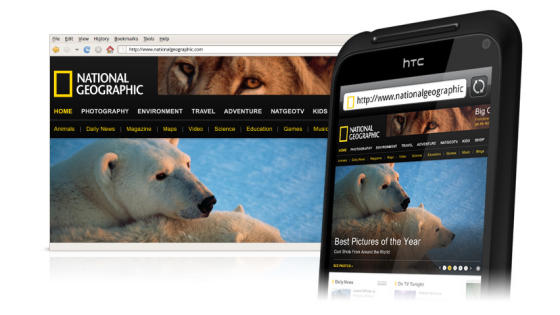 You should buy the Incredible S if:
you need longer battery life
you want a smaller screen
you want to make video calls
You should buy the Desire HD if
you want a bigger screen
you want an almost-identical phone for less money
Simple!