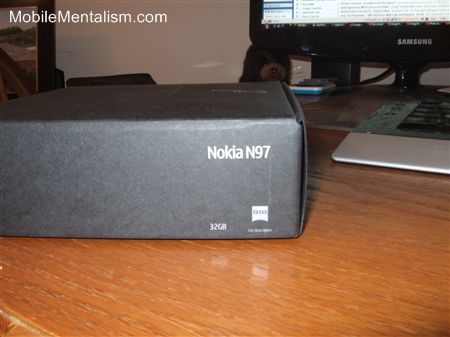 What's this ominous-looking little black box? Seems to be a Nokia N97 box :) Have I switched from my T-Mobile G1 to an N97 already? Nope – I've just been sent a shiny new N97 to review, that's all (thank you, Nokia :)
So, I have in my possession a T-Mobile G1, a Nokia E90 and now a Nokia N97. Hmmm, I think a smartphone shoot-out is called for!
That'll have to wait until tomorrow, though. In the meantime, feast your eyes on, er, the box!