So – the Google Nexus One. Brand new super-phone developed by Google to take on the world…or a simple update to the existing Developer's phone, meant only for development purposes? The rumours are coming thick and fast, and fun though it is speculating about it, we're not getting anywhere fast just by supposing!
Fortunately, the Nexus One ROM has already been leaked, and my ROM-hungry brother, @terminal7, has already installed it on his T-Mobile G1, so we don't need to speculate – we can see what the fuss is all about for ourselves!
Yup, you read that right, folks – Google's latest state of the art Android 2.1 operating system running on an old T-Mobile G1!
Pah! And EngadgetMobile thought they were clever showing us the Nexus One on a new Motorola Droid ;)
More pics after the jump.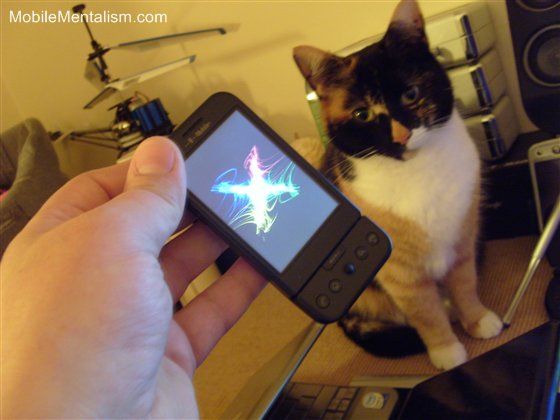 You expect every tech blog under the sun to speculate endlessly about the latest Google phone. Things get a little odder, though, when TechCrunch are the ones that actually broke the news. Engadget and Gizmodo have fought to keep up with the breaking news, and now none other than Reuters have thrown their hat into the ring!
According to Reuters:
"Google Inc plans to sell two versions of its own-branded cell phone: one with a service contract with T-Mobile USA and another that is unlocked, a source familiar with the matter said."
Reuters goes on to claim that the Nexus One, as the Google Phone is allegedly called, will be released as early as January 5 2010.
I'm currently erring towards skepticism at the moment. Despite Reuters' report, there's enough fluff around this story for me to prefer the latest latest rumour that the Nexus One (which Google has recently trademarked) will turn out to be just a developer's phone, sporting the latest version of Android, Android 2.1.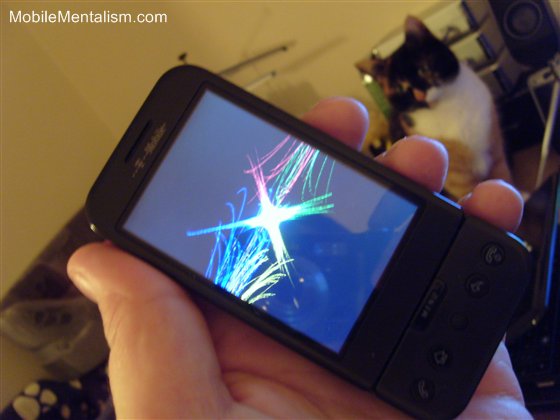 Speaking of which, there have been sightings of Android 2.1 on Motorla's Droid. Well, it's not only Droid that can show off the latest Androidy goodness. The pics you see in this post are of the same Android 2.1 ROM running on an old T-Mobile G1!
The pics are courtesy of my brother Dave, who seems determined to turn his G1 into the Frankenphone of all Androids, having installed every interface from virtually every Android variant you care to name onto his trusty old phone.
Seriously, if you want to know how to transform your G1 into the Nexus One, get in touch with him (@terminal7) – he's already done it!