This is Daisy Lowe. She's a British Model. She likes shoes a lot. She also likes stockings, which is a good thing, as I do too. Unlike Daisy, I don't show everyone my stockings, but Daisy is different. She's happy to show us her stockings. Which is also a good thing.
She's also happy to show off the Sony Ericsson Xperia Ray, which, in case you were wondering, is the reason for Daisy Lowe's rather dramatic appearance.

But don't worry – there are more pics of Daisy Lowe below. And a video, too. And each pic contains the Xperia Ray in it somewhere. Apparently it's Sony Ericsson's new marketing campaign for the phone, which it's pushing quite hard at the moment.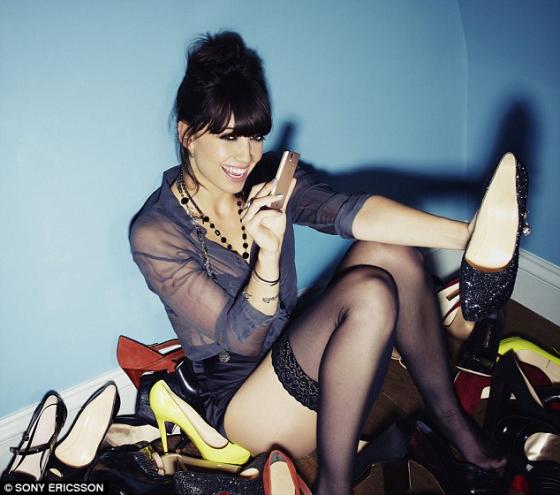 It's quite a good phone. It's got a lot going for it. You can place it in your stockings, just like Daisy does. If you've got one, give it a go and see if it fits into your stockings just as snugly.